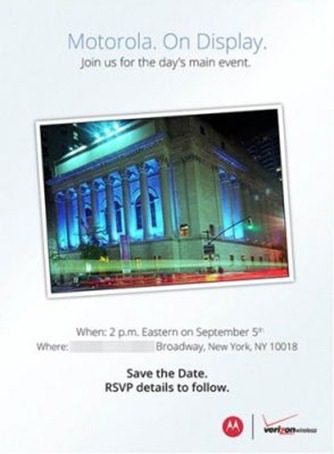 Who says Google isn't running scared from Windows Phone 8? That would seem to me to be the only explanation for why Google would arrange a Motorola event on exactly the same day as Nokia has scheduled its big Windows Phone 8 handset reveal.
In what Nokia is calling "the day's main event" Motorola has arranged what is expected to be the unveiling of the boring Motorola Droid RAZR HD on the 5th September, also in New York, presumably hoping to draw journalists away from the Nokia event.
The event is co-sponsored by Verizon which may send something of a message also to Windows Phone fans.
Via laptopmag.com