Just a couple of hours back we reported the leaked hands-on video of the upcoming Google Pixel 3 XL. It looks like Google is having a lot of trouble keeping secrets as Google Pixel Slate Chromebook has now leaked just 3 days before the launch.
We have already known for a while that Pixel 3 won't be the only hardware that Google plans to launch on 9th, thanks to the leaks again. However, this is the first time we got a look at Pixel Slate Chromebook. Earlier, we did cover leaks related to Pixel Stand, Pixelbook 2 and Smart TV kit and we can now add Pixel Slate Chromebook to the list of hardware. The Pixel Slate Chromebook will come with a 3:2 aspect ratio, a rear camera and will run on ChromeOS. The tablet will also have stereo speakers and a USB Type-C port along with what looks like a fingerprint sensor on the top.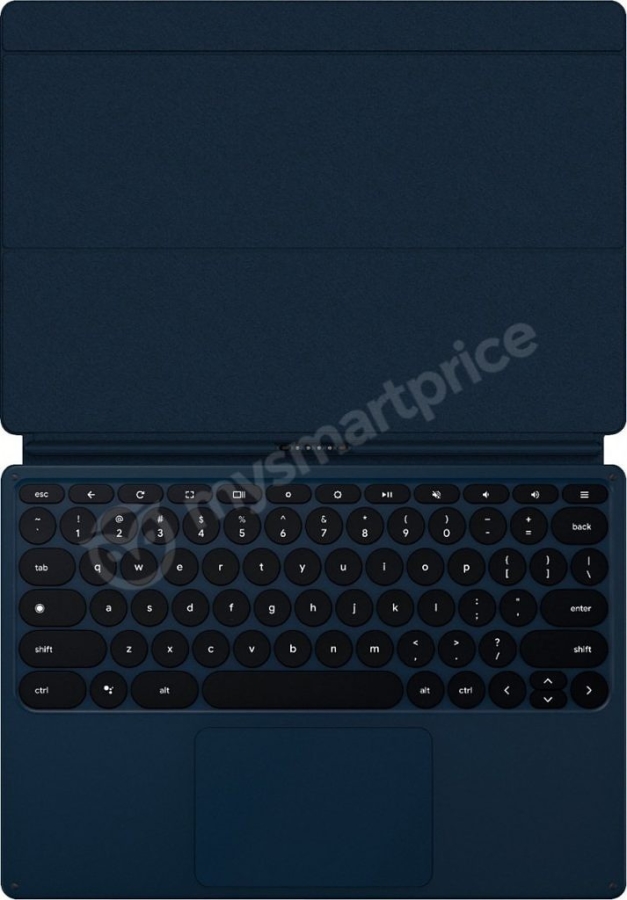 The Pixel Slate Chromebook will also come with a Keyboard dock to be used as a laptop. Moreover, Google also plans to launch a stylus with Chromebook but we aren't sure if both the accessories will be bundled or we will have to buy them separately. The device should be a budget or mid-range but we can't comment on that unless we know more about the spec sheet or the pricing. The good thing, however, is we don't have to wait much longer as the event is in 3 days.
Via: XDA Developers