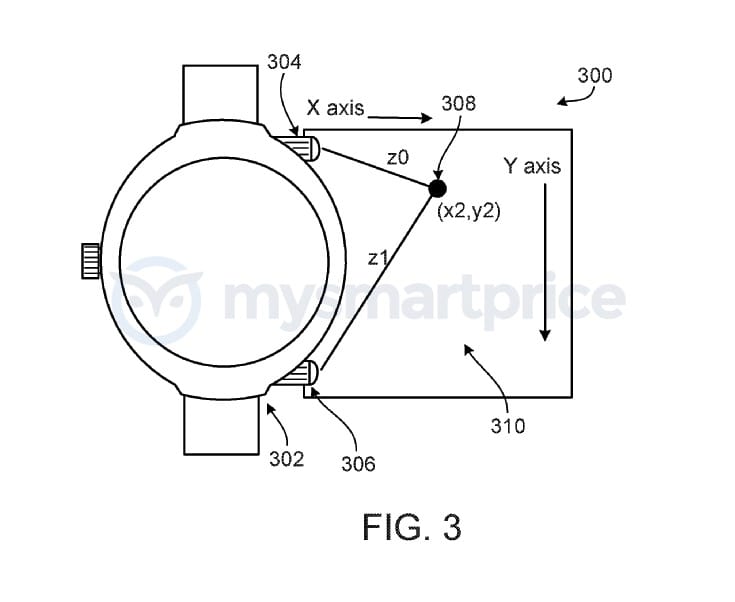 Google has filed a new patent for a smartwatch which will be using the user's skin as the touchpad for navigation. The new patent will surely help Google in creating a smartwatch which can actually be used for other things apart from checking the time and your daily step count.
The patent tiled "Gesture-Based Small Device Input" recently made its way to the internet and it shows how a smartwatch can be controlled using what Google calls "virtual mouse pad". The patent basically explains how users can use their fingers as stylus to interact with the smartwatch. This new method will finally make smartwatches worth and will allow users to do more like replying texts and composing emails. The patent shows sensors in pairs to approximate the position of the finger relative to each sensor location, thereby providing better depth perception.
We do know that not all patents turn to actual hardware but if Google wants people to buy smartwatches then they need to give them a better interaction medium. What do you guys think about this? Do let us know in the comments section below.
Via: My Smart Price