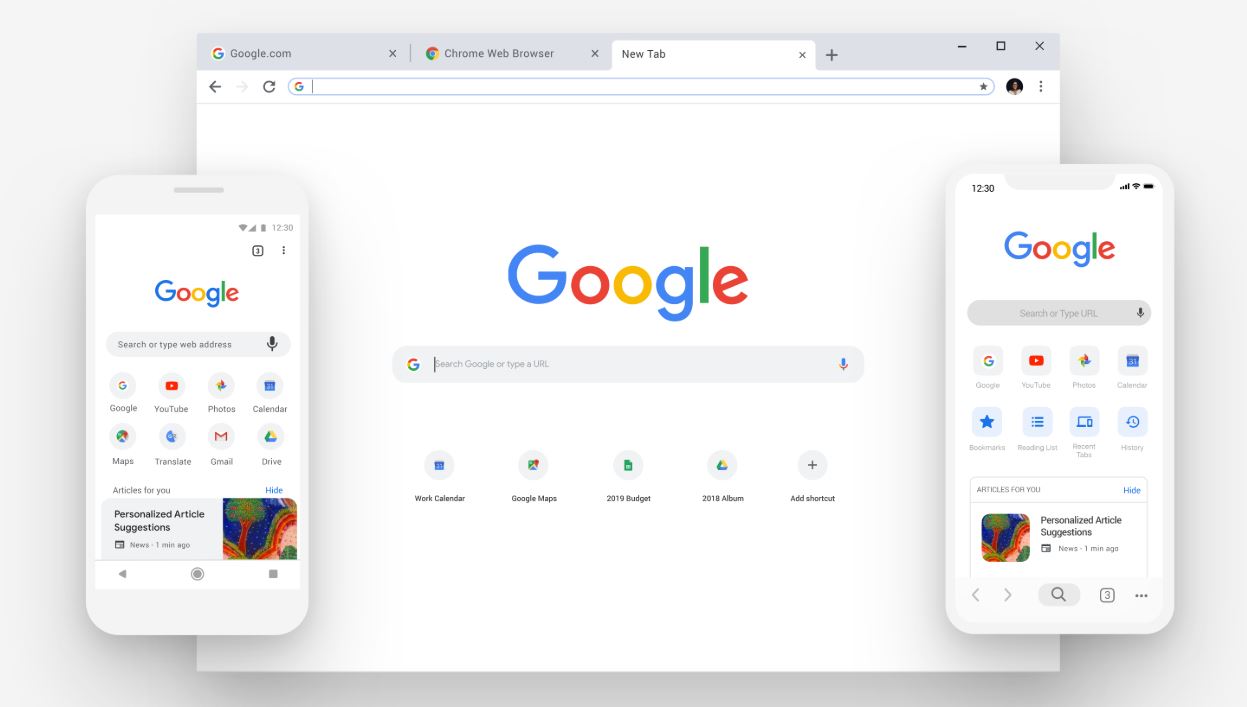 Google is working on a new feature which should improve phishing protection on Chrome. The company showed a feature called "Lookalike URLs" in the past but it was limited to just Chrome Canary.
Now the company is rolling the feature out to all the Chrome users. According to the official blog (via Techdows), Google will show a warning if users try to visit a website that's similar to another popular website. For example, it's easy to type in go0gle.com instead of google.com and hackers sometimes take advantage of this to fool users into believing they're on the right website. With the new feature, Google will show full page warning making sure users don't navigate to what might be a phishing website.
In Chrome 75, we're launching a new warning to direct users away from sites that have confusing URLs.
This new warning works by comparing the URL of the page you're currently on to URLs of pages you've recently visited. If the URL looks similar, and might cause you to be confused or deceived, we'll show a warning that helps you get back to safety.

We believe that you shouldn't have to be a security expert to feel safe on the web, and that many Chrome power-users share our mission to make the web more secure for everyone.

– Google
The new feature is available for Google Chrome users on v75 and above. If you're running an older version of Chrome then you can head to Help>About Google Chrome to update your browser to the latest version.