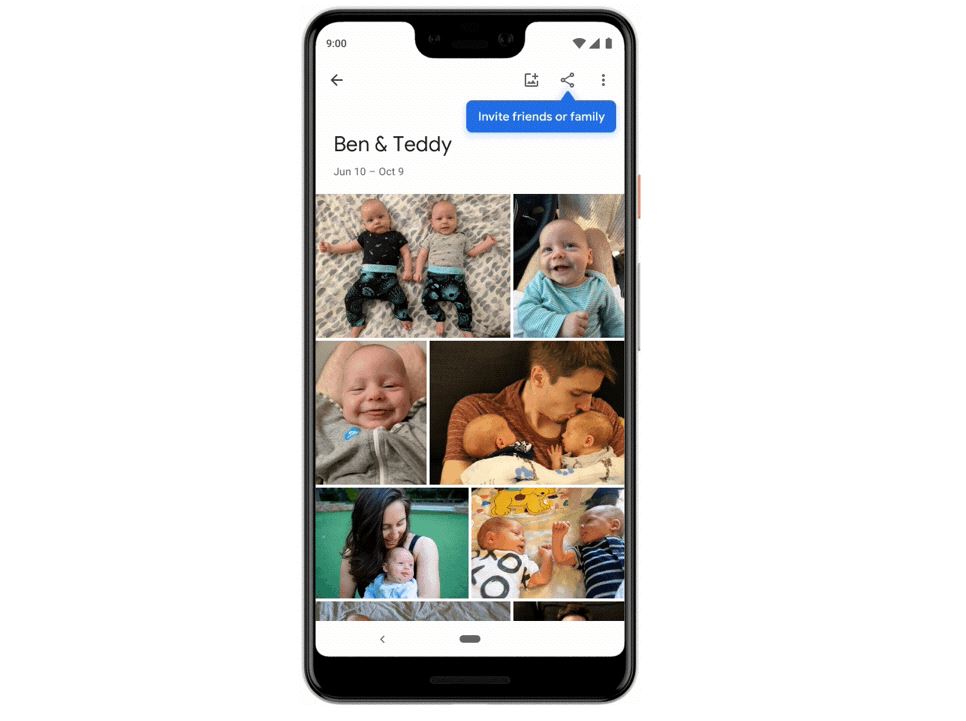 Google today announced a new feature called live albums that will make the process of sharing photos with others easier than ever. You can just select the people and pets you want to see in a album and Google Photos will automatically add photos of them as you take them. So your family and friends will always see the latest photos, no manual updates needed. Live albums feature is now rolling out in a number of countries on Android, iOS and the web.
Google today announced a number of mobile imaging feature. A new feature called Top Shot on Pixel 3 makes sure you always get the best shot. Whenever you capture a motion photo, Top Shot automatically captures alternate shots in HDR+, then recommends the best one. You can later on view the recommendation in your Google Photos app and even scroll back and forth to see all the other frames to select your own perfect frame.
Google Photos is also getting the new depth editor that can adjust the background blur and change the focus of your portrait photos in just a few taps. You can also make the subject of your photo pop by leaving them in color. Remember the Color Pop feature that was available on old Nokia Lumias, its the same feature.
These new editing features will be available on Pixel 3 and other phones that support portrait photos including Pixel 2.