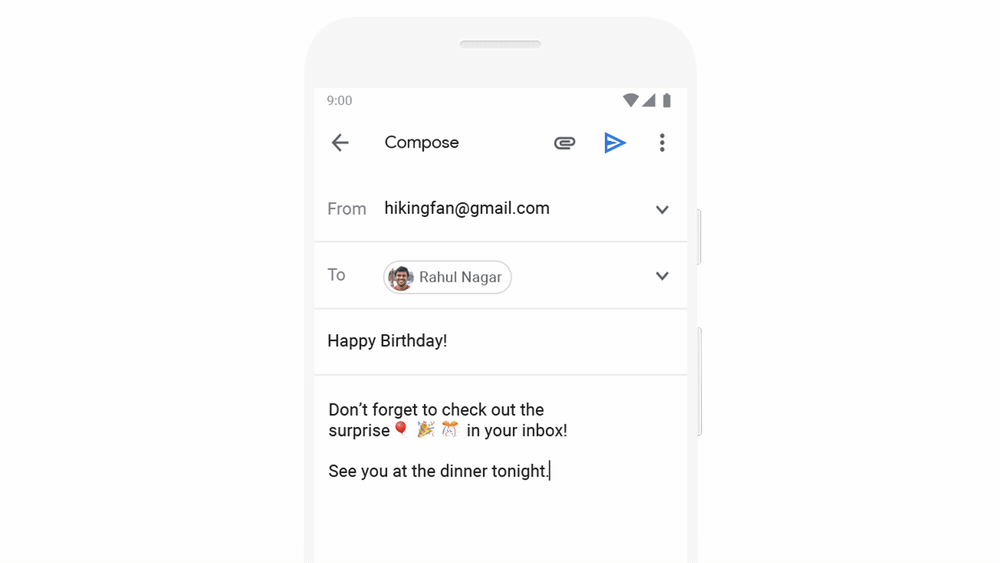 To celebrate the 15th birthday of Gmail, Google today announced several new features for Gmail. The most significant one among today's announcement is the email scheduling feature. You can now set when your email gets delivered to recipients.
Google is also updating the Smart Compose feature to include more languages (Spanish, French, Italian and Portuguese) and bringing it to more Android devices. Previously, it was only available on Pixel 3 devices. Google also confirmed that this feature will come to iOS devices in the future. Smart Compose will now offer personalized suggestions for you. For example, if you prefer "Ahoy," or "Ello, mate" in your greetings, Smart Compose will suggest the same. It can also suggest a subject line based on the email you've written.
Finally, Gmail will now allow you to respond to a comment thread in Google Docs, browse hotel recommendations and more, directly within emails.
Source: Google