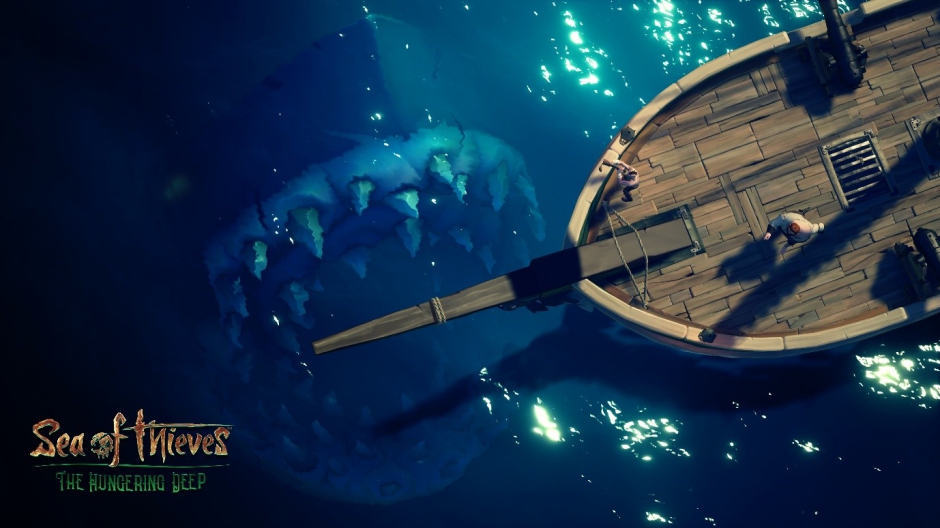 The Hungering Deep is out for Sea of Thieves today, and that means the kraken may be the least of your worries. Now you'll have to deal with the monstrous Megalodon shark.
Rare detailed The Hungering Deep less than a week ago in a blog post, but we've received some more information today through a post on Xbox Wire. The limited-time event will run for two weeks, giving players an ample opportunity to piece together the tale of 'Merry' Merrick and uncover the secrets of the Megalodon. One of the new items being introduced, the Drum, will play a key role in your quest for the Megalodon.
Though The Hungering Deep campaign will be gone after two weeks, everything introduced in it will stay. So you'll be keeping those new items and cosmetics. The Megalodon will also stay in the game as a threat for players.
The Hungering Deep is available for free to anyone who owns Sea of Thieves, including those who subscribe to Xbox Game Pass. Two more updates are planned for this summer—Cursed Sails and Forsaken Shores—so be on the lookout for more details soon.