As Windows 10 begins to roll out starting later next month, people may want to know how they can best be prepared to download the update on their devices when it is ready to use. When it comes to Windows 10 on Windows Phones, there are three main groups as far as Microsoft is concerned. Those who are on the first list for Windows 10 mobile, those who are not on the first list for Windows 10 mobile, and those who may never be on the list but are capable of getting the update anyway.
Group 1: On the List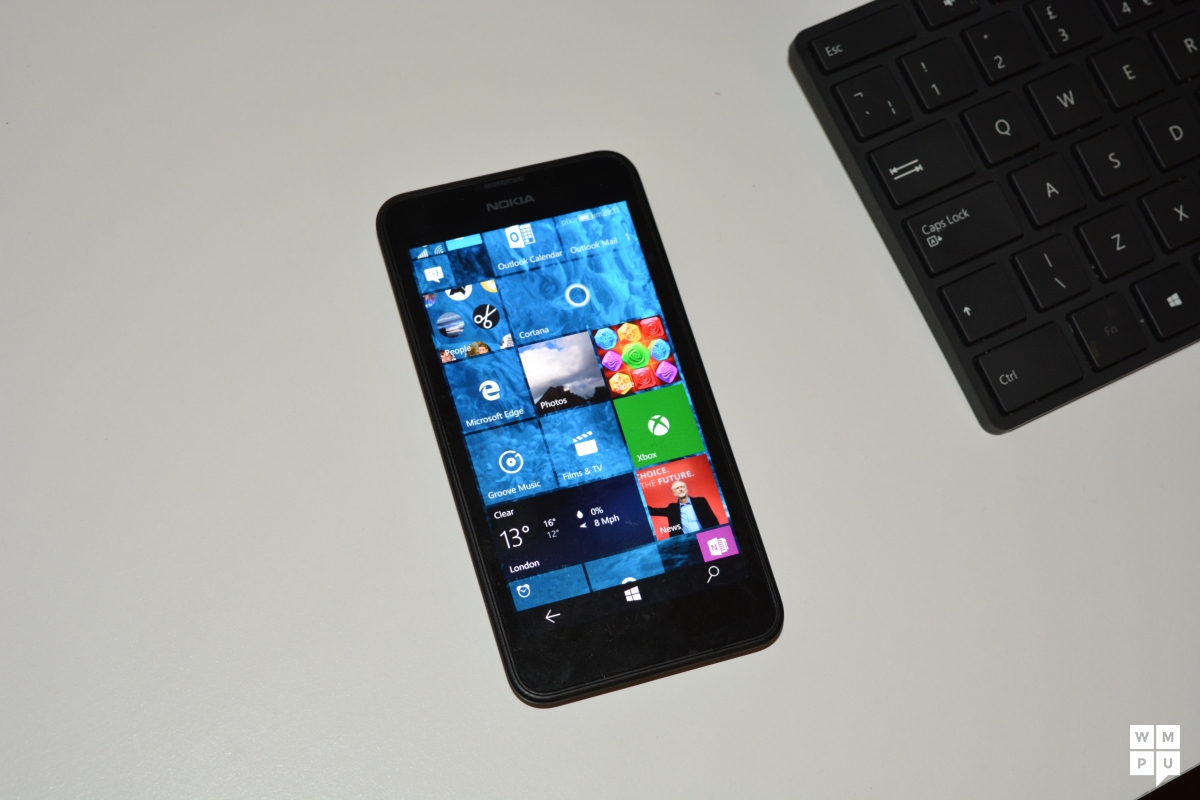 If you fall under Group 1 and are on the list of devices Microsoft specifies are guaranteed to receive the Windows 10 mobile update, you need not do anything aside from ensure your device is up to date. If it is, you can rest assured that you will be able to get the update sometime in the next year. You need not do anything, Microsoft will download the upgrade to your device automatically and either prompt you for an install or install the update automatically.
For those wondering, the following Lumia smartphones will receive a free upgrade when available: Lumia 430, Lumia 435, Lumia 532, Lumia 535, Lumia 540,Lumia 635 (1 GB), Lumia 640, Lumia 640 XL, Lumia 735, Lumia 830, and Lumia 930.
Group 2: Not on the list
If you are using a Windows Phone device that is not on of the above Lumia devices, you may still be eligible for Windows 10 mobile. Check your OS version under settings and see if it is version "8.10.14219.341 or higher". Making use of the Preview for Developers app does not count, in this case, your carrier would have to have pushed out the update for your devices by themselves. If you have used the PfD app and are not sure which is officially available, check this site here for the latest official version numbers.
If you are to get the update, you need not do anything like Group 1. Just sit back and relax, and Microsoft would deliver the update to you in due time.
Group 3: Capable of getting the update
Here I class group 3 as distinct from Group numbers 1 and 2. To be a member of Group 3 you have to have hardware capable of running Windows 10 mobile but not be eligible for some reason or the other like age or being abandoned by carriers. Even being on the list does not guarantee an update (AT &T Lumia 830) if the other conditions are not followed. For the sake of brevity, here are the requirements for the Insider program (more or less the same as Microsoft's requirement for W10M with a longer list of devices)
For those wondering, Windows Mobile Insider Preview currently works with the following phones – as long as they have at least 8 GB of storage, Windows Phone 8.1 was already installed on the phone at the time of purchase and the version number is 8.10.14219.341 or earlier:
HTC One (M8) for Windows
Lumia 430
Lumia 435
Lumia 520
Lumia 521
Lumia 525
Lumia 526
Lumia 530
Lumia 532
Lumia 535
Lumia 540
Lumia 620
Lumia 625
Lumia 630
Lumia 635
Lumia 636
Lumia 638
Lumia 640
Lumia 640 XL
Lumia 720
Lumia 730
Lumia 735
Lumia 810
Lumia 820
Lumia 822
Lumia 830
Lumia 920
Lumia 925
Lumia 928
Lumia 930
Lumia 1020
Lumia 1320
Lumia 1520
Lumia Icon
Every device here ought to be capable of running Windows 10 mobile, available via the insider program later this month except the Lumia 530 and other 4GB devices which have been noted to have storage issues performing a successful upgrade to Windows 10.
To get W10 as soon as is possible without waiting for carriers:
Groups 1 and 2: You may need to register for the Windows Insider and download the final /RTM class builds of Windows 10 mobile when Microsoft makes them available either later this month (September) or early next month (October).
Group 3: If you are in Group 3 it may be slightly more complicated than that.
First, you would need to check your OS to see if you are up to Windows Phone 8.1 Update. If you are still on WP8 or WP 8.1, you might need to run the preview for developers application to bring you up to the latest Windows Phone 8.1 builds available to your device.
Once you have done that, you would now be able to run the Insider app, selecting "Insider Slow" as your path of choice.  Download the offered build and you'll be running Windows 10 in no time (as long as you do so after the final RTM build has been released)
---
Group 4: There's a fourth Group here that we didn't mention initially. This group consists of devices like the HTC 8X, Samsung Ativ SE, and other third party OEM devices who can not update to Windows 10 via the insider program due to a lack of recovery images and are not certain to get the update when it is released. f you're in that group, you may be out of luck regarding OS updates and have to wait for your carrier. The Good news is that Samsung and HTC have been relatively good with updating their devices so if you own one of these OEM devices, you may see one more update yet.
---
Are you excited about Windows 10 mobile? Let us know in the comments below!