Gameloft's endless runner Spiderman Unlimited has been updated to version 1.1.0.5
New in this version of the addictive game is support for even more handsets, including 512 MB devices.
The game otherwise features: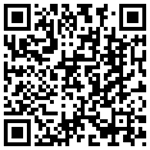 The first Spider-Man web-runner! Swing, run and fight through chaotic Manhattan in over 5 different Marvel environments!
Go beyond a runner with unique gameplay! Battle dimensional super villains, swing, wall-climb and skydive!
Play story mode with 5 boss battles and 25 missions per Issue! New daily events with spectacular rewards in Event mode! Or climb up the leaderboards in Unlimited mode!
A continuing episodic adventure: The Sinister Six are moving from dimension to dimension – and our world is next! But it ends now… with an army of Spider-Men!
Dive into an extensive Marvel Universe spanning over 50 years of Spider-Man with iconic characters, including multiple variations of each villain, as well as Nick Fury, Mary Jane, and Black Cat!
Written with an experienced Spider-Man comic writer to ensure a faithful recreation of the Spider-Man Comics!
Summon, collect and play with tons of Spider-Man cards from the Marvel Universe, including Spider-Man Noir, Cosmic Spider-Man, and Scarlet Spider!
Collect, fuse, and level up your Spider-Men, each with their own unique in-game benefits, and send them on Spidey Ops missions!
New in this version are:
ISSUE 4 of Spider-Man Unlimited has arrived! Sandman has come through the dimensional portal and he's ready to take down Spider-Man… Unless the Spidey army can do something about it!
• Featuring Issue 4, with 5 dimensional versions of Sandman and 25 new story missions!
• Consistent release of new Spiders, including SPIDER-GIRL and more female Spiders coming soon!
• Spider-Verse comics are coming to Spider-Man Unlimited! Experience story tie-ins, releases of Spider-Men in tandem with the comics, and face off against the Spider-Verse's primary villain! And this is just the beginning for the Spider-Verse!
• Face off against JACK O'LANTERN in the Halloween event!
• New York's High Line Park! A brand-new environment based on the real-life NYC attraction.
• New Spider-Man card-art styles!
• New event types!
• Bug fixes, courtesy of your friendly neighborhood Spider-Man.
The game is the first official free Spiderman game (though it of course does feature in-app purchases) and Gameloft promises to update it regularly with new Spiderman characters.
Download the free game from the Windows Phone here, and see the trailer below.