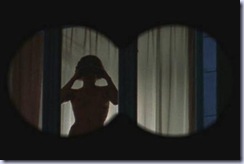 This software is sure to be controversial. Sometimes situations arise where trust is lost, and that's often when the spying starts.
If you wish to spy on your partner who uses a Windows Mobile phone Brian Hamma has your back, and for free too.  He has developed Windows Mobile Monitor, which will record all SMS messages sent and received, and also the name, time and duration of cell phone calls received. Even calls and SMS messages that are later deleted will be recorded.
The software runs silently in the background, but needs to be synched with a desktop application (provided) to get the records of the device.  Remote retrieval may come in a future  version.
Of course, unless you own the phone and pay the phone bill, spying on your spouse like this may  not be legal, and in some places it may still not be legal. Also if things have deteriorated to this extent maybe time spent with a marital advisor may be more effective.
If however these issues do not phase you, the software  can be downloaded for free here.