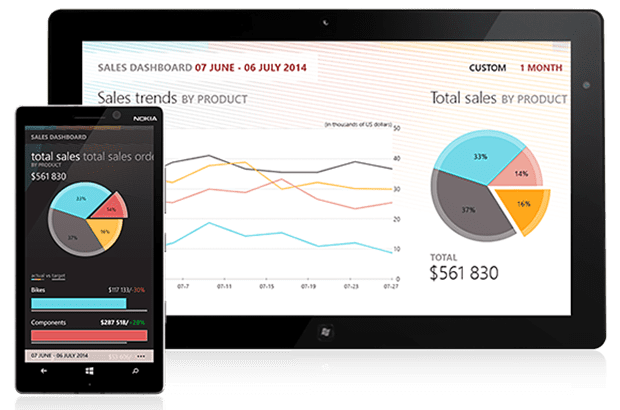 Important Windows Phone tool provider Telerik has released its first controls for the new Windows 8.1/WP8.1 Universal apps.
Their UI for Windows Universal includes 6 universal controls and 1 Windows Phone 8.1 specific control.
The list includes:
Chart. The control supports various chart series, among which are Bar, Line, Area, Pie, Scatter, Polar and OHLC. Additional features include multiple data series, annotations; empty values pan&zoom interaction.
DataBoundListBox is currently available for Windows Phone 8.1 only. It will become universal with the official Q3 2014 release. Some of the supported features are: UI virtualization for large data sets, pull to refresh, item animations, multi-selection, item reordering, empty content etc.   
DatePicker enables selecting day, month and year. Developers can change the format of the displayed date or how the date elements (day/month/year) are arranged. Furthermore developers can define ranges of dates, thus limiting what dates the end users can select.
TimePicker enables selecting time, hour and minute. Developers can change the format of the displayed time or how the time elements (hour/minute) are arranged. 
AutoCompleteBox can be populated either by a local array or remote data like movies database or list of stocks coming from an online service. The performance remains fast and fluid when working with suggestions and large sets of data.
BusyIndicator allows developers to display an animation indicating that the application is busy waiting for an asynchronous operation to finish. The control comes with a bunch of predefined animations but also allows for setting a custom one.
Telerik plans to eventually move all UI for Windows 8 controls in their new UI for Windows Universal collection and also notes that they aim to allow developers to compile not just for the Windows platform, but also for iOS and Android.
Read more and find the download links at Telerik's blog here.