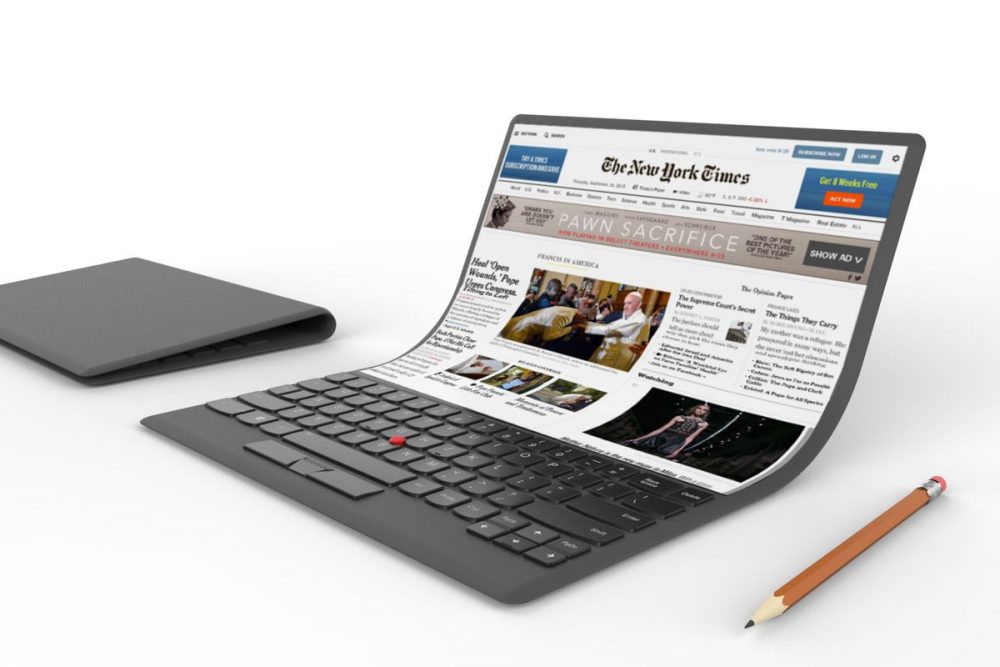 More evidence has appeared that Microsoft has not given up on the folding laptop dream, with a new Windows 10 build appearing on Microsoft's servers explicitly for "foldables".
The  18313.1004  rs_shell_devices_foldables moniker makes it clear that the OS is designed for a family of devices rather than a specific device, and supports another rumour that Microsoft has been working with their OEMs like Dell and Lenovo to develop a version of Windows 10 with an adaptable shell designed for these kinds of laptops.
Dell is reportedly working on a dual-screened Windows 10 on ARM device called Januss while Lenovo also teased a 3rd generation Lenovo Yoga Book, presumably for 2019, which appears to show a foldable screen. Microsoft is also reportedly working on a laptop-sized device with a folding screen.
Unlike the rest of Windows 10, Microsoft is not testing the operating system in public, so it is not clear what features such an operating system will have, but we can assume elements such as virtual keyboards and a heavy focus on pen and touch will be included.
Such a device may run Microsoft's Andromeda shell, or other versions of Microsoft's Composable Shell designed for larger format devices such as Centaurus, and is very likely to be Always Connected PCs.
We will likely know more once the OS leaks and is fully analysed. Keep an eye on the site for the latest info.
Via Plaffo.com