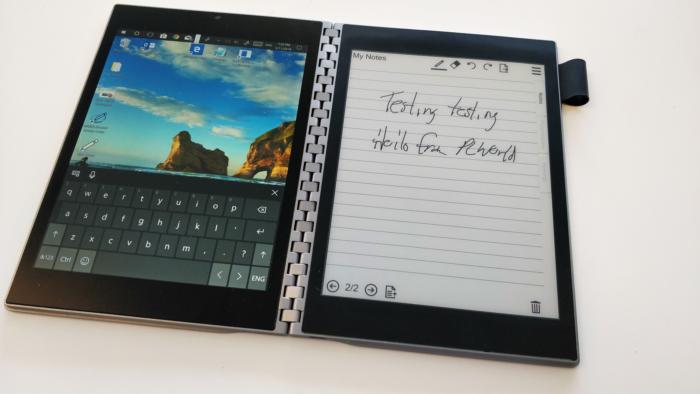 We know Microsoft has for some time been working in dual-screened computers, starting with the Microsoft Courier, and then the long-rumoured Surface Phone.
Recently we have also seen OEMs such as Lenovo and Intel working on dual-screened laptops, and now a new SKU of Windows 10 has shown up called Centaurus which reportedly is designed for just such devices.
Windows IoTOS
Windows IoTEdgeOS
Holographic
Factory OS
Factory OS Holographic
Factory OS Andromeda Device
WindowsCoreHeadless OS
Windows Core
Hub OS
Andromeda OS
Polaris
Lite
Centaurus

— Gus (@gus33000) December 1, 2018
Some more confirmation has bubbled up via the WC, with Zac Bowden claiming Centaurus will be running Andromeda OS on Intel processors.
"Centaurus" is a WCOS device that runs the Andromeda OS experience. It's (from what I hear) powered by an Intel processor, and is very likely a larger take on the Andromeda form-factor. But it is NOT Andromeda.

— Zac Bowden (@zacbowden) December 1, 2018
If Andromeda devices still have a full Windows 10 desktop and can run regular Win32 apps the devices will likely have a much easier journey to market than a new phone replacement, no matter how slick, which would still suffer from the app gap.
We heard in September that Microsoft had sent the "Surface Phone" back to the drawing board, and even though Brad Sams has claimed that the device is still due in 2019, I suspect Centaurus will hit the market well before Andromeda.
Via WindowsUnited.de