The Bank of America app was one of the first important apps to leave the Windows Phone platform, and is set to be one of the first to return, with the company currently internally beta testing a brand new app for the platform.
We have now been passed exclusive screen shots of the app in its current state, and it looks pretty good.
Form the screen shots the app appears to be a hybrid, with elements of a web app, but also with advanced features such as check deposit via camera which suggests more than that is going on.
Gallery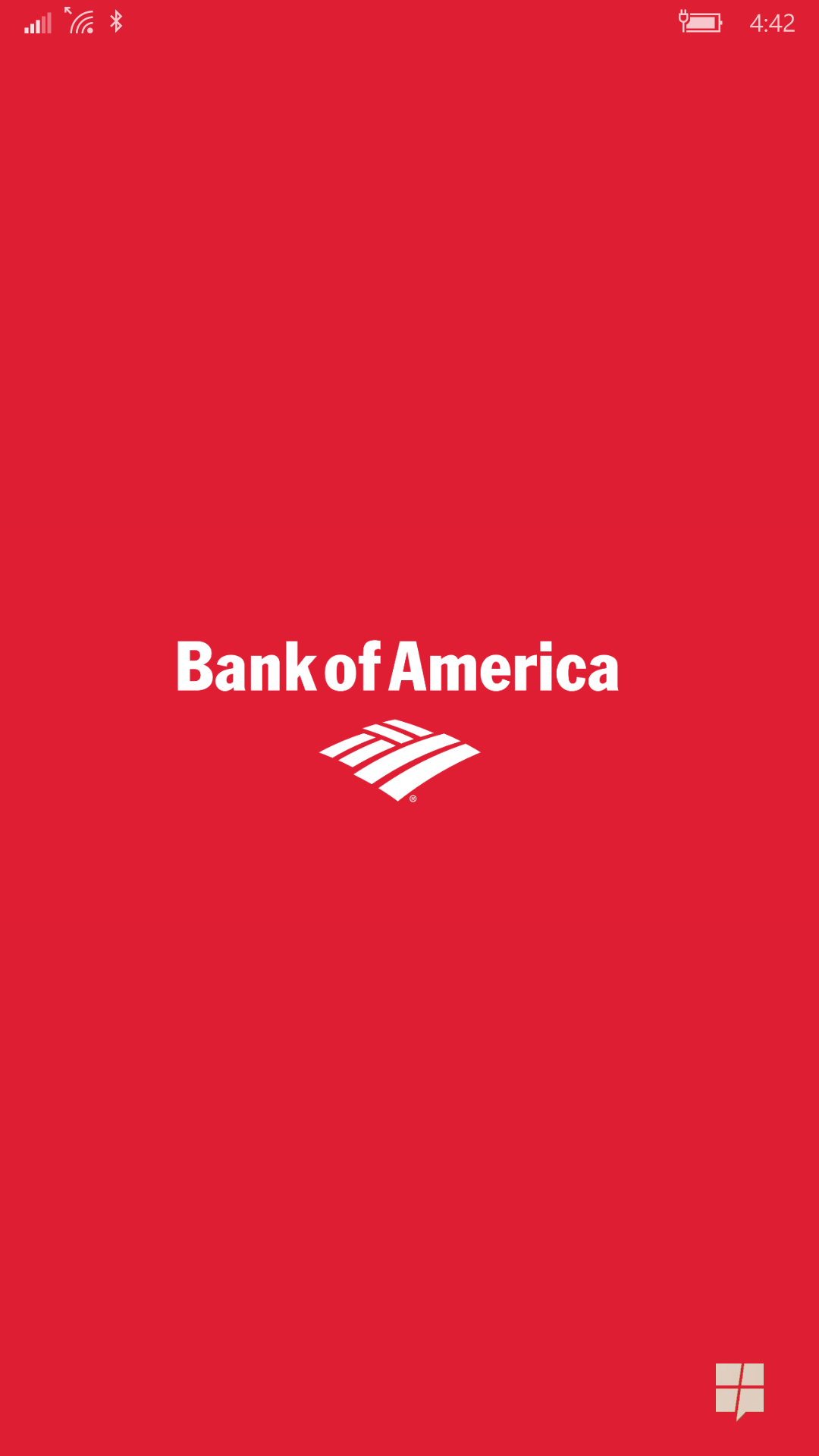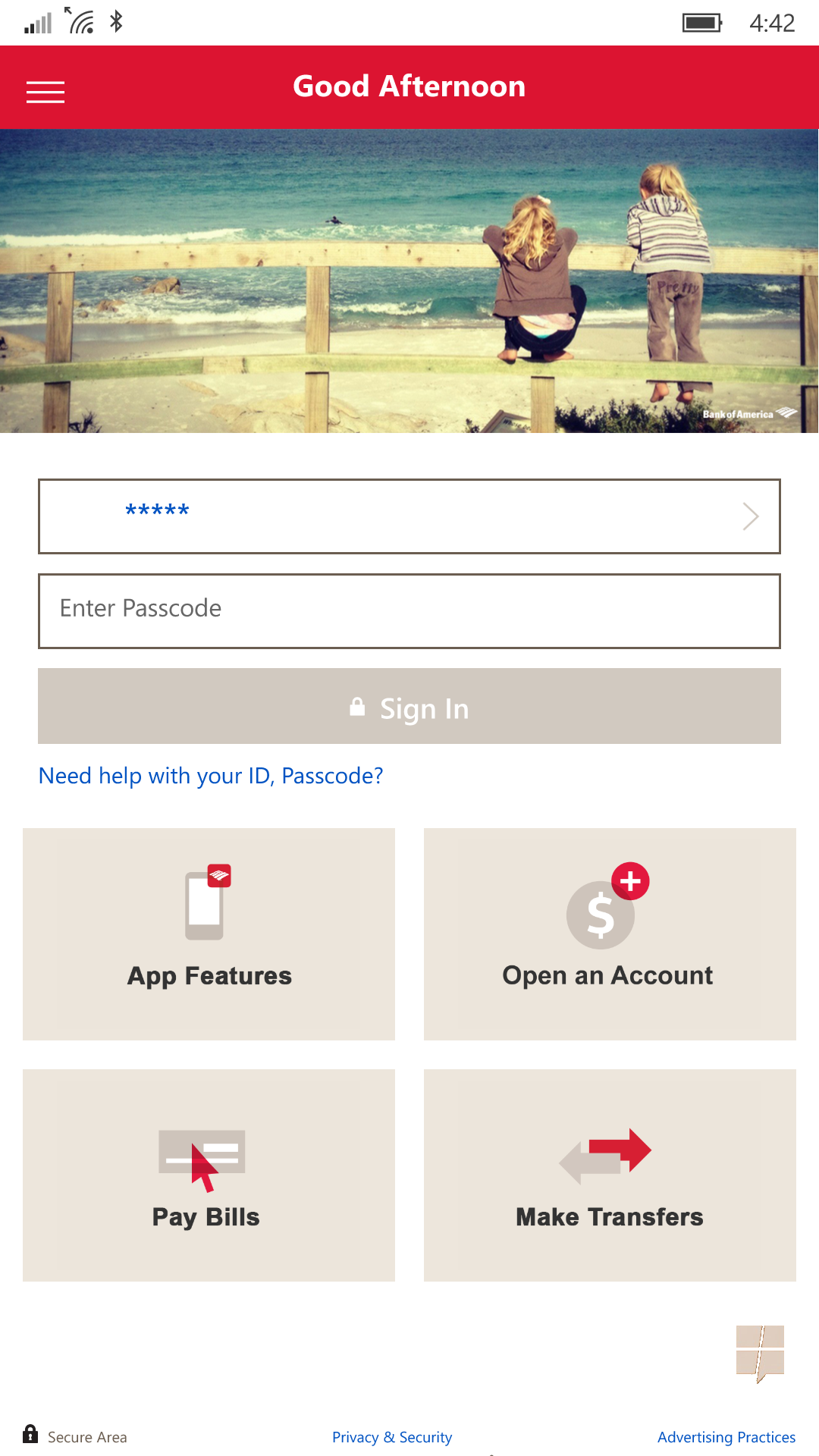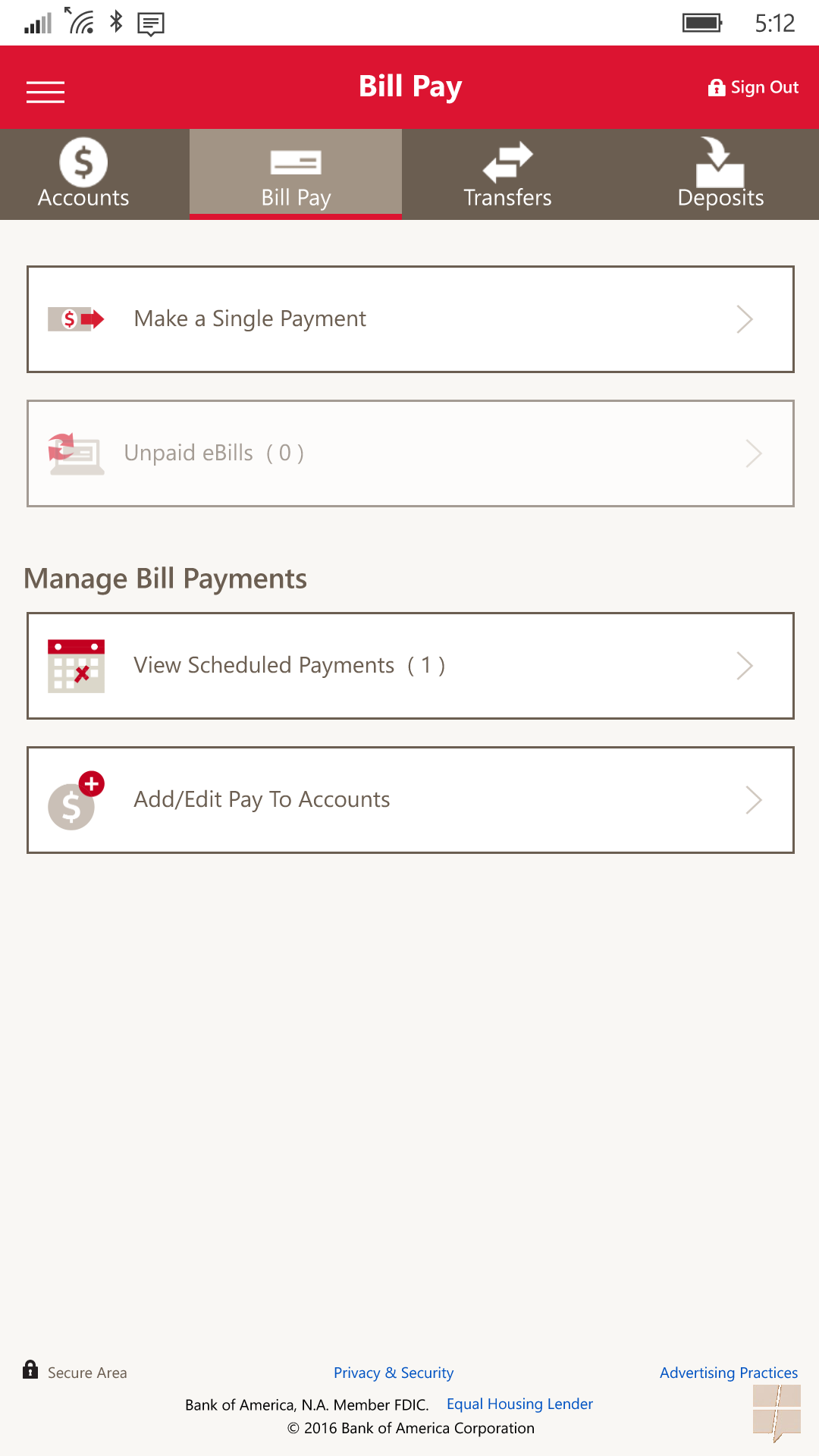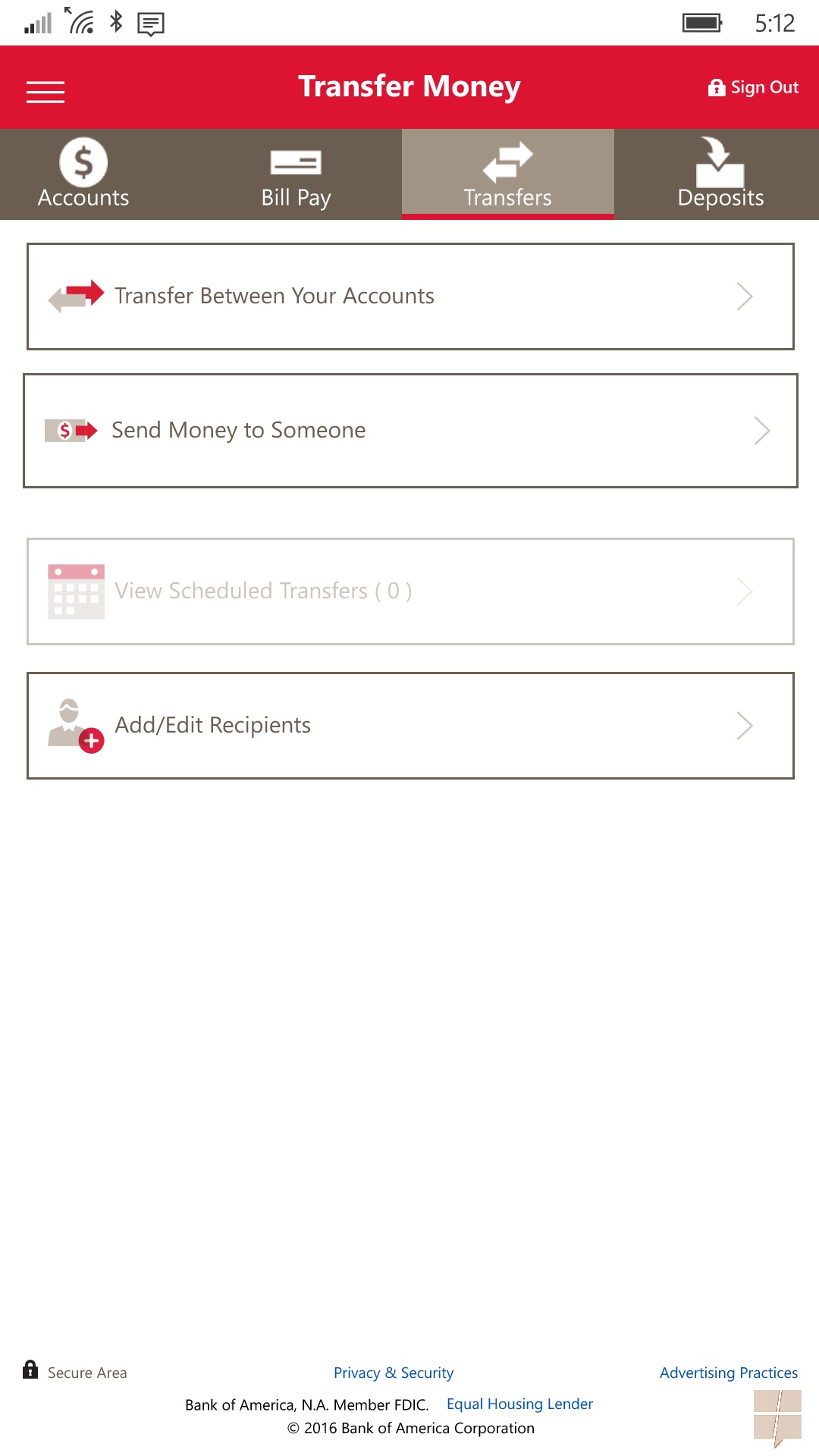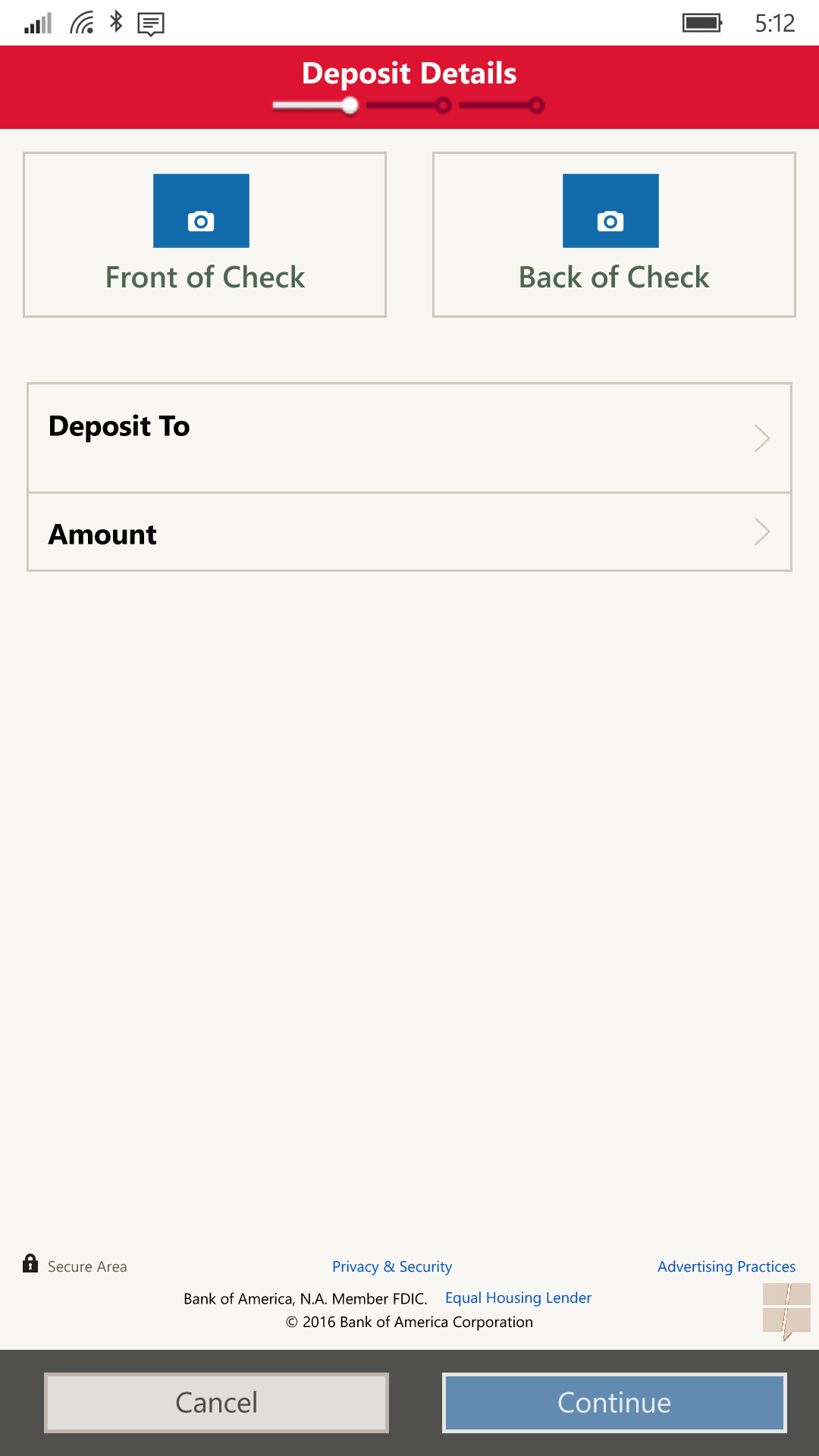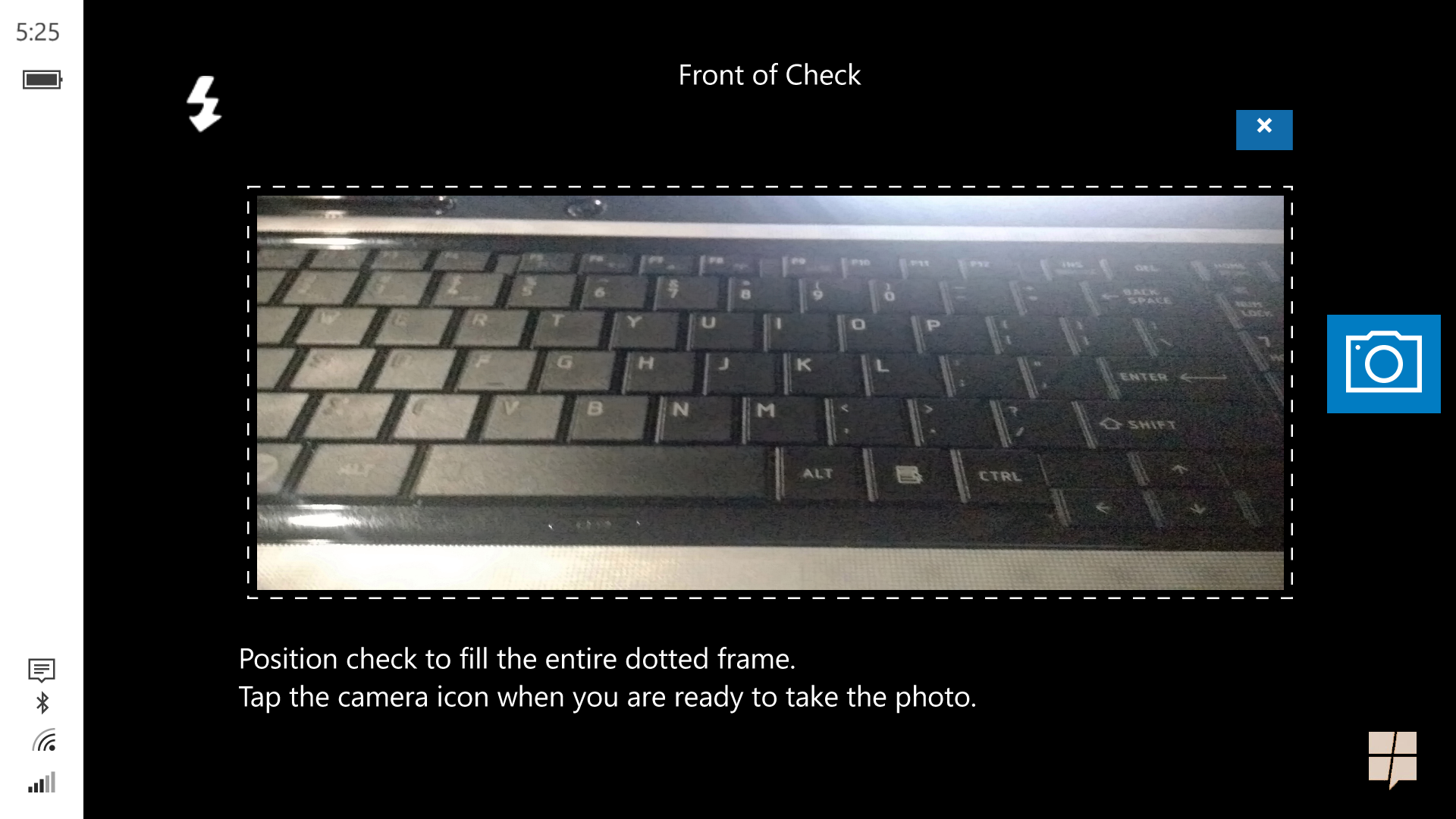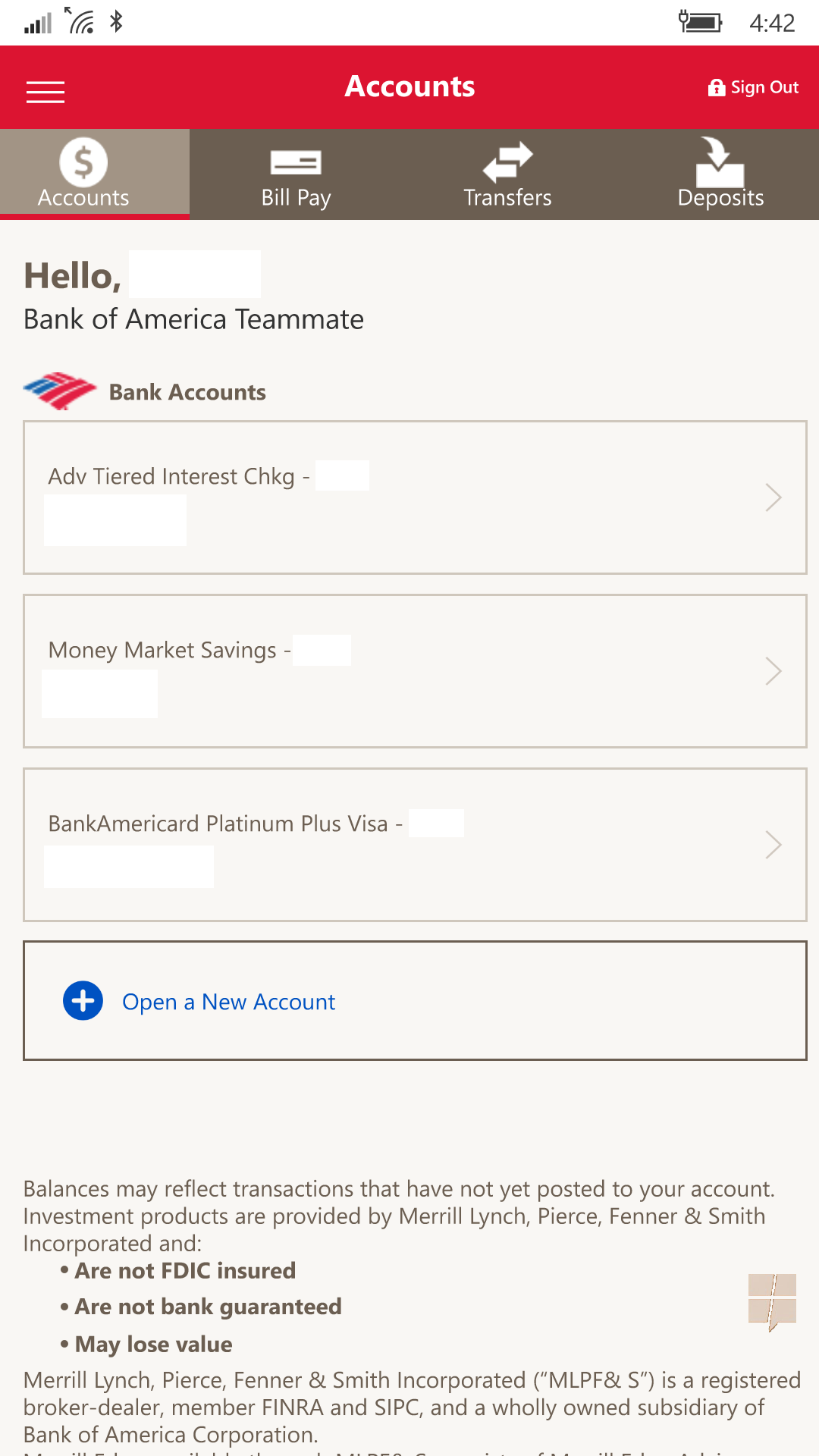 The app supports making payments, transfers and deposits, and also supports Billpay, with more features likely hiding in the hamburger menu.
The app is currently fully functional, which suggests it should not be long before it will be released to regular users.
Are our readers excited? Let us know below.
Thanks to our tipster.