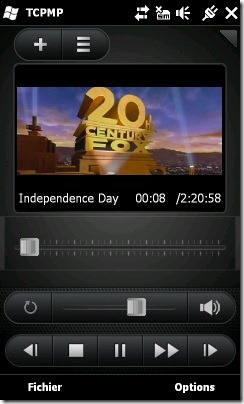 TCPMP has always been one of the best multi-codec video players, but has been left behind in recent years due to its terrible stylus-centric user interface.
Now a finger-friendly skin has finally arrived for the media player which revitalizes the old application and brings it right back to the fore-front again.
Apparently the skin was originally developed for the Samsung Omnia, but has been ported to WVGA and supports the HTC HD2 very well.
Download the full application, which includes the skin and has already been tweaked for the HTC HD2, from this XDA-Developers thread here.