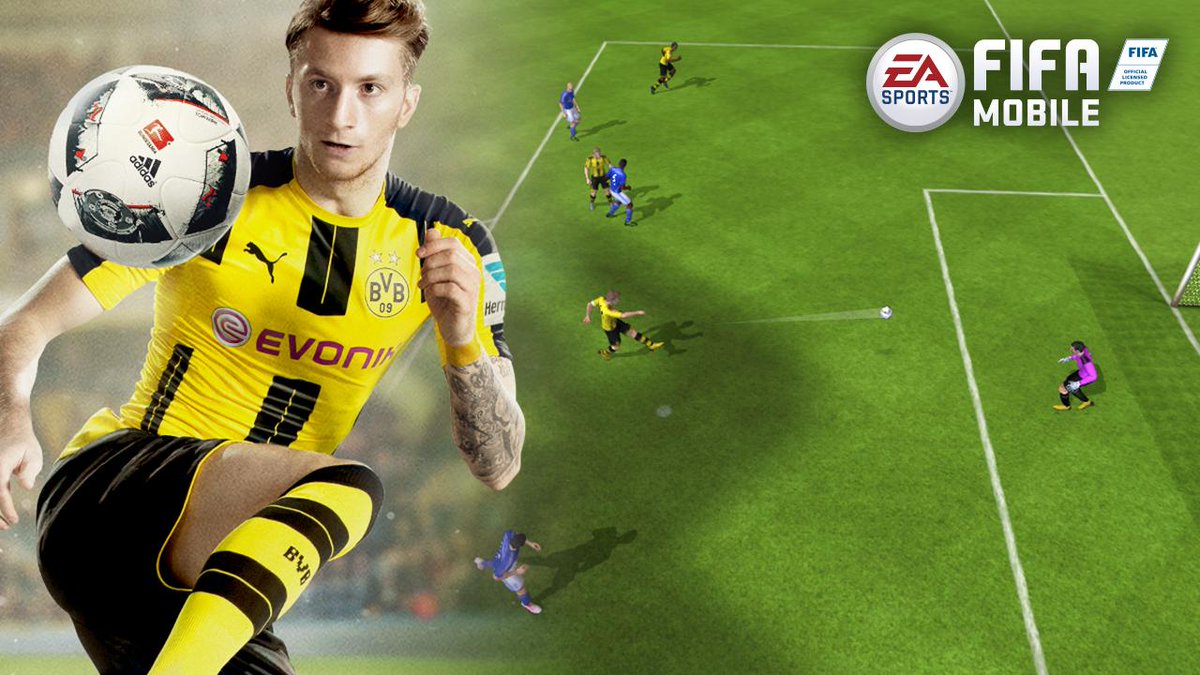 Writing on their website EA has confirmed that FIFA Mobile (previously FIFA 17 Mobile) will be coming to Windows 10 Mobile handsets this autumn.
The game features a new Attack Mode which is an asynchronous mode that pits your team against other user teams in a turn-based match. You take turns trying to score as many goals as possible in each half, with the on-pitch action focused entirely on Attacking. Every goal you score earns you fans, and the more fans you earn, the higher up the ranks you climb.
It also features Leagues, formed from your own friends. Once in a league, you can play against each other in friendlies and inter-league tournaments, complete cooperative achievements, gift each other packs, and then ultimately compete as a team vs other Leagues to become the best in the world.
Regular players of the earlier FIFA Mobile games would be disappointed that the game does not carry over any content from previous games and does not have a career mode, but the game does feature a new Season Mode that gives players the ability to play out a Season schedule vs any of the 30+ Leagues in the game.
It total the game will include over 30 leagues and 650 teams totaling 17,000 players and will also feature mini-games in order to earn tokens to be used to buy card packs where you find new players to use for his own team.
The game features the old FUT15 game engine with upgraded AI, after last year's game engine made too much demands on older hardware.
EA is promising regular updates,  from new in-game challenges to new player items and plans. If something happens in the real world, EA plan to quickly react to that. The game will launch first in Canada, Portugal, Romania, Singapore and Sweden.
See EA's announcement of the game below:
Read more about the game at EA's site here.