Fallout 76 has had more pre-release problems than I care to repeat, but for the sake of accurate reporting and word counts, I will.
First, the game's beta started deleting itself – that's pretty bad, then PC players discovered the game's physics were tied to its frame rate. After that, Bethesda locked the frame rate to an uneven 63fps. Then, PC players couldn't uninstall the beta unless they bought the full game. It's been a rough ride, then, but Bethesda has been adamant that most of Fallout 76's issues will be remedied by the time it launches tomorrow.
Judging from a recent image posted to the Xbox One subreddit by user willdapod, Fallout 76 has been patched significantly as only 247 megabytes of the game actually reside on the game's physical disc. With a final install size of 51 gigabytes, only 0.0048% of the game is actually on the disc you buy. You might as well buy it digitally.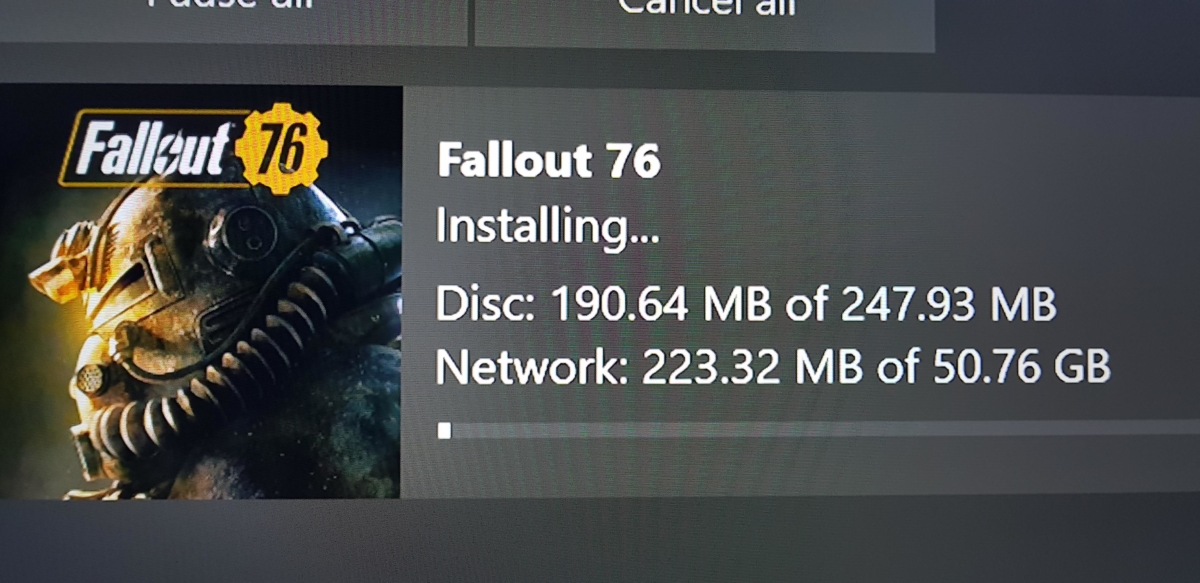 The disc content of Fallout 76 is likely just a license key for the game with a proper build being downloaded once you insert it. Other recent games have also done this; Black Ops 4 had you redownload the entire game before playing. It's not a new move for AAA games, but it is becoming more and more depressing to see physical media become less useful on launch. After all, not everyone has the means to download 0ver 50 gigabytes of data on launch day.
Source: Reddit