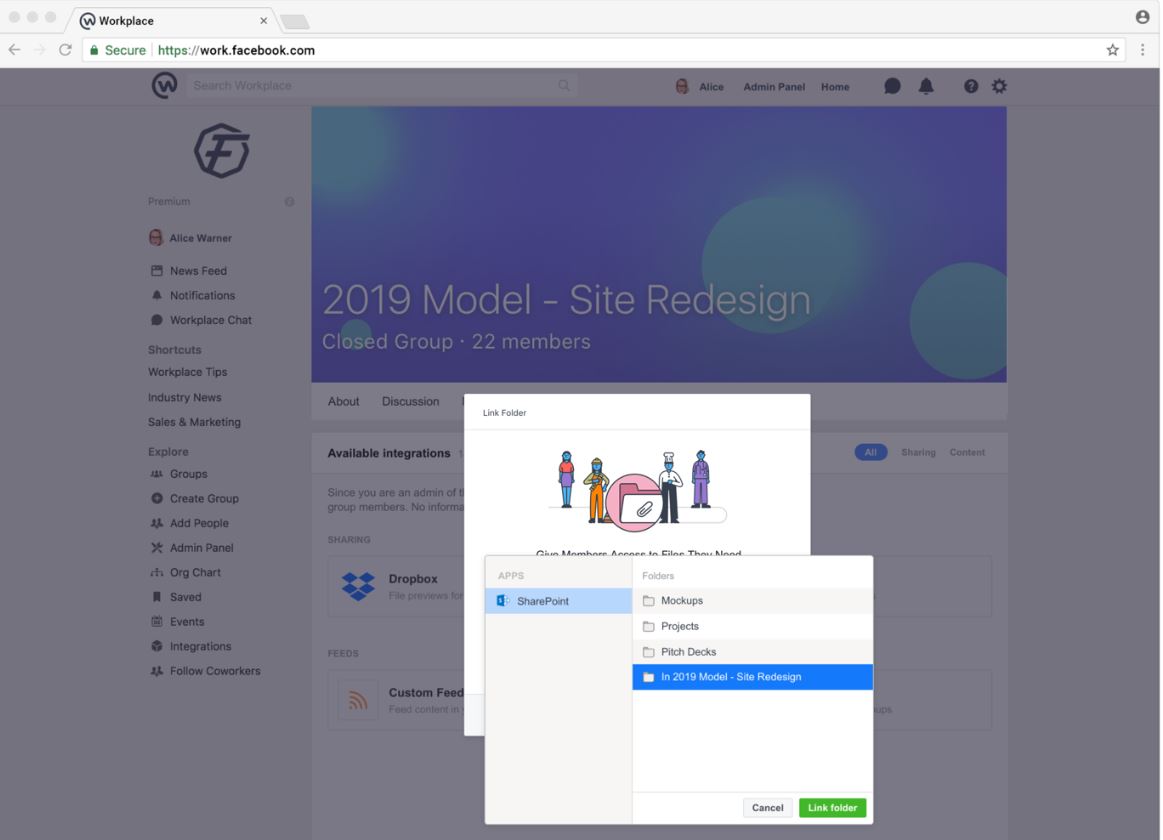 Workplace is a team communication platform from Facebook, it offers the familiar Facebook user experience and features like groups, chat and video calls. Workplace can be connected with apps you already use like OneDrive, Box and others. Today, Facebook announced Workplace integrations with some of the most popular SaaS tools like Microsoft Sharepoint, Jira Cloud by Atlassian, ServiceNow, Adobe Sign and SurveyMonkey.
Workplace is also adding the ability to link folders to a group. You can now maps a Microsoft Sharepoint Online folder to a Workplace group. This also allows you to attach folders from cloud storage services like Box, Dropbox, and Microsoft OneDrive.
Learn more about other Workplace updates here.