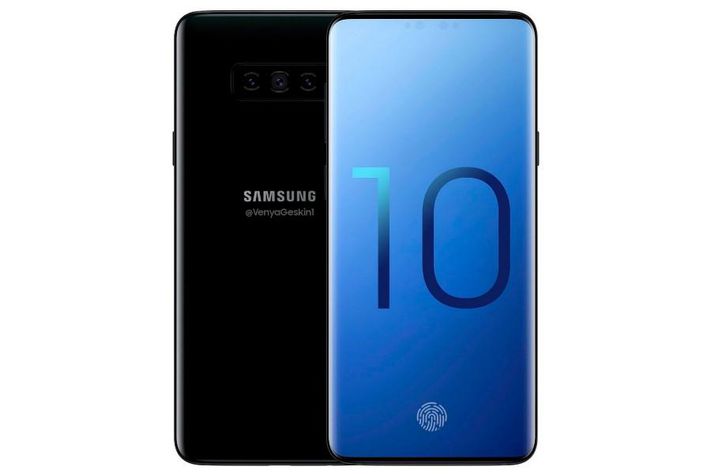 Samsung usually tends to split their flagship smartphones between Qualcomm and their own Exynos processor.
We have already seen leaked benchmarks of the Samsung Galaxy S10 powered by the Qualcomm Snapdragon 8150 processor, and now a new AnTuTu benchmark has leaked of the Samsung Galaxy S10 Plus powered by the Exynos 9820 SoC. That CPU clocked at 2.7GHz and is coupled with the Mali-G76 GPU.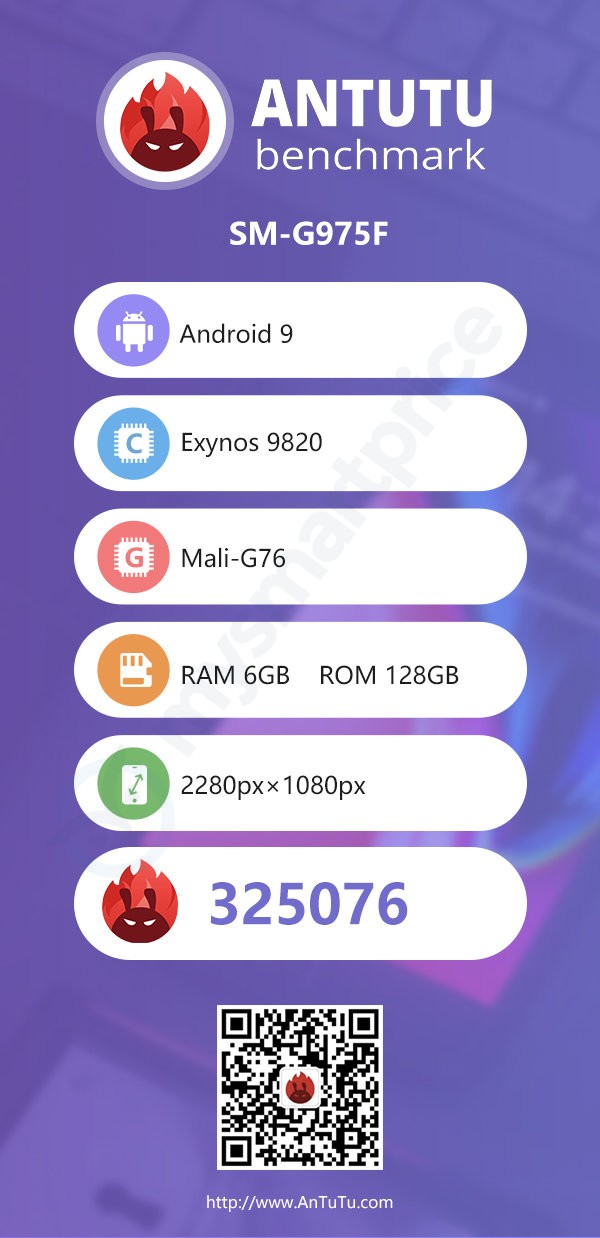 Samsung Galaxy S10 Plus features 6 GB of RAM and 128 GB of storage with a 2280 x 1280 screen and is powered by the Android 9.
As is often the case, the Qualcomm processor is more powerful than the Exynos device – the Qualcomm Snapdragon 8150 scored a world-beating 360,000 plus while the Exynos 9820 only scored  325,076.
via mysmartprice.com