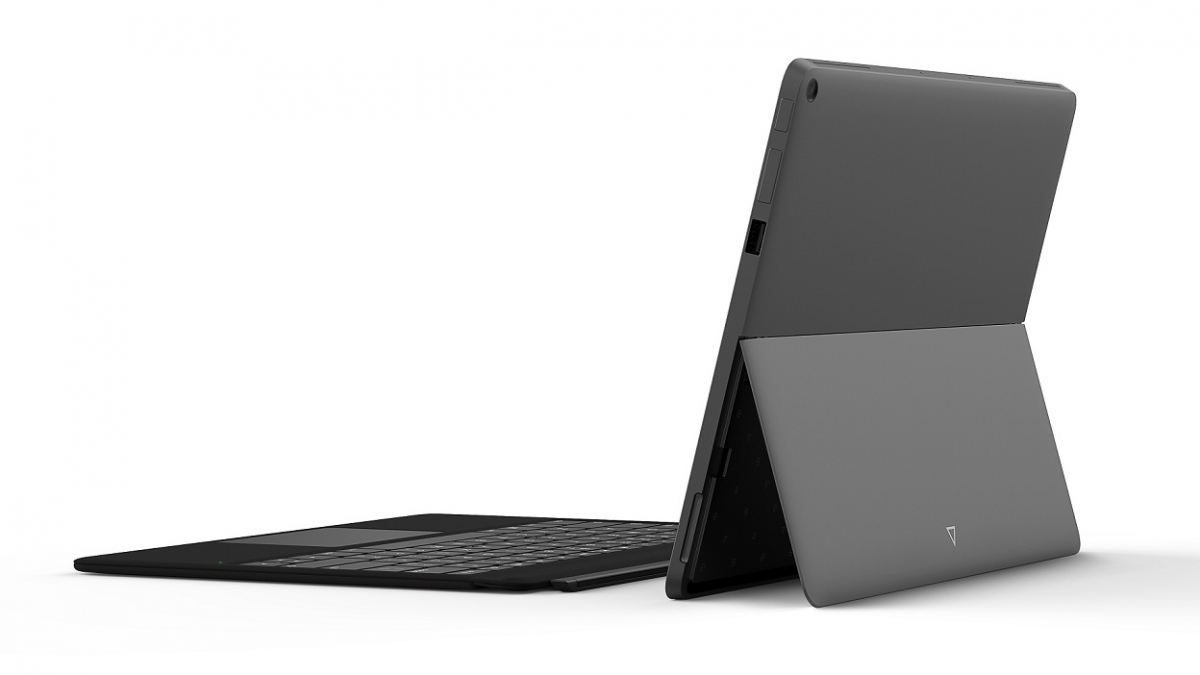 In the run up to the launch of their Surface Pro competitors next week Eve has confirmed the specs of their 3 models which will be on sale via Indiegogo.
#1 "The V m3"
CPU: Intel Core m3 (7Y30)
RAM: 8 GB (LPDDR3)
ROM 128 GB SSD (m. 2.) SATA3)
#2 "The V i5"
CPU: Intel Core i5 (7Y54)
RAM: 8 GB (LPDDR3)
ROM 256 GB SSD (m. 2.) SATA3)
#3 "The V i7"
CPU: Intel Core i7 (7Y75)
RAM: 16 GB (LPDDR3)
ROM 512 GB SSD (m. 2.) SATA3)
All three tablets, who's specs have been crowd-sourced,  will ship with a wireless keyboard, but without an active stylus, but the tablets are compatible with Microsoft's Surface Pens.
The rest of the specs include:
Display: 12.3-inch IGZO LCD, 2736 x 1824
Processor: M3 Intel Core i5, i7 Kaby Lake
Memory: 8 or 16 gigabytes LPDDR3
Memory: 128/256/512 GB
Cameras: 2 megapixel front, 5 megapixel rear camera
Battery: 48 WH
Connections: 2 x USB 3.1, 3.1 USB type C, Thunderbolt 3 type C, MicroSD card slot and 3.5 mm audio
Connectivity: 802 11ac, Bluetooth 4.2
Sensors: Fingerprint scanner, GPS, gyroscope…
PIN: N-trig technology, surface compatible, 1024 pressure points
Keyboard: PIN or wireless keyboard with Synaptics ClickPad.
The tablet, which is already fully developed, will go on pre-order on Indiegogo on the 21st November, but the price has not yet been revealed.
What do our readers think of the design? Let us know below.