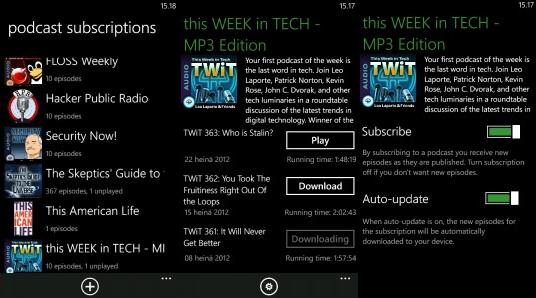 Podcatcher is a new podcast management application for Windows Phone devices.
Features:
Subscribe to podcasts by searching with podcast name.
List of popular podcasts from gPodder.net.
Built-in podcast player with resume functionality and background audio playback.
Auto-download of new podcast episodes.
Download management with background transfer
Indicators for new and unplayed episodes for easy consumption.
Download it here from the Windows Phone Store.