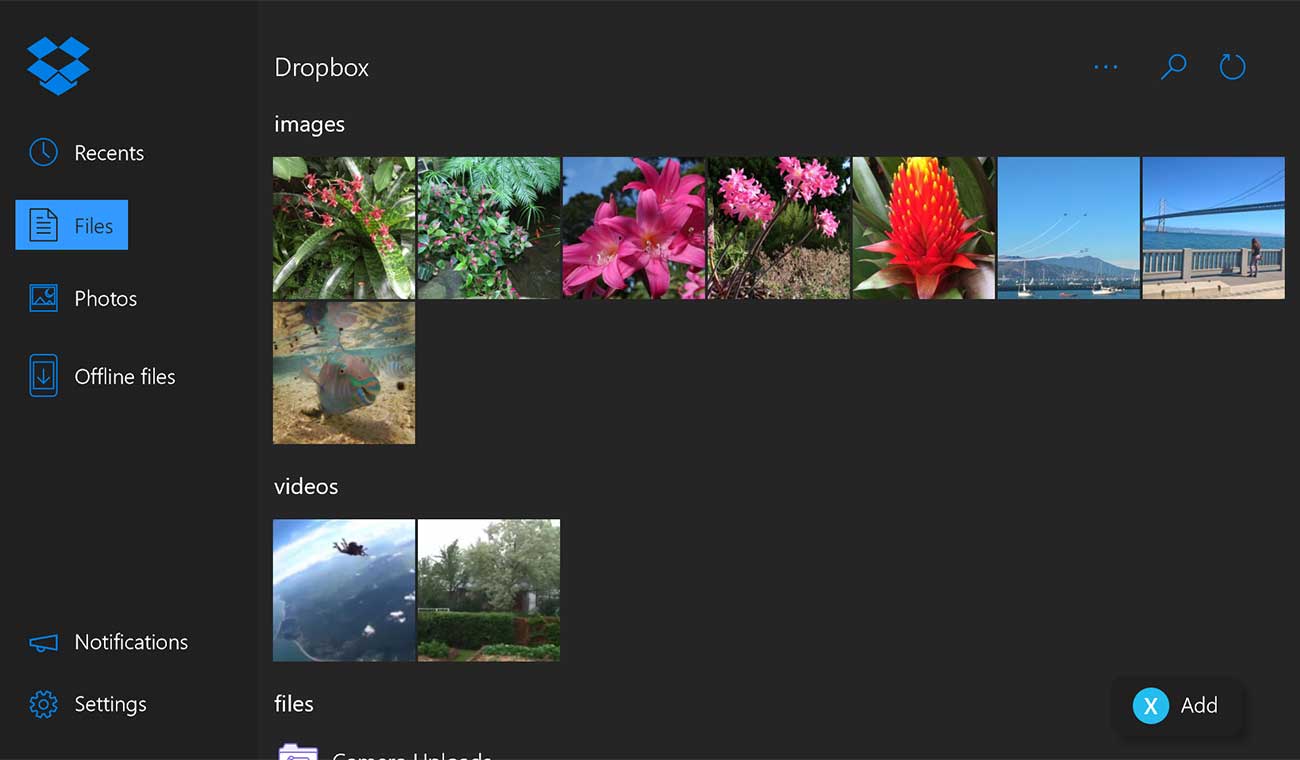 Dropbox today announced that the cloud-storage provider is bringing its Windows 10 app to the Xbox One. The company's official app is built on the Universal Windows Platform, which is why the company is taking advantage of the platform to bring it to more devices. If you are a Dropbox user, you'll love the Xbox One app as it brings a couple of really useful features.
Firstly, the Dropbox app will let you view and experience all of the media content from your Dropbox account on the Xbox One — this includes photos, videos, and much more. Additionally, you can also share and manage your files from the Dropbox app on your Xbox.
A major feature of the Dropbox app on the Xbox One is being able to stream videos stored on your Dropbox account without having to download them. This will help you save space on your Xbox One's hard drive significantly so that you can use that free space to store your games.
Now, the Dropbox app on your Xbox One won't look exactly like the app on your PC — and that's because the company has optimized the app for the Xbox UI, unlike most UWP apps that are available on the Windows Store.Thanks to the UI optimization, you'll get to enjoy a user interface which is easy to navigate around and looks beautiful on your Xbox One using the Xbox One controller.
If you are a Dropbox user and own an Xbox One, you can get the company's app on your Xbox from the Windows Store below:
Developer:
‪Dropbox Inc.‬