DroidKit Review - Is It Worth Your Money and Time?
8 min. read
Updated November 22nd, 2023
Published October 30th, 2023
---
Readers help support MSPoweruser. When you make a purchase using links on our site, we may earn an affiliate commission.
Read the affiliate disclosure page to find out how can you help MSPoweruser effortlessly and without spending any money. Read more
Are you looking for a genuine DroidKit review? Then, my experience with this tool can help you out.
If you're anything like me, your smartphone is an essential part of your daily life. However, what happens when your trusty companion encounters a problem? That's where software like iMobie's DroidKit comes to the rescue. 
DroidKit claims to be an all-in-one solution for Android users. It offers a wide range of features to address common issues, from data recovery to unlocking screens and fixing system problems.
I've had my share of mishaps with my Android devices, from accidentally losing data to getting locked out. The promises of DroidKit intrigued me, so I decided to explore its potential. In this review, I'll share my personal experience with the application and let you know whether it really helps. I've tested its features, ease of use, and researched its pricing and safety.
Ready?

DroidKit Features
Let's dive into the most vital features of DroidKit:
1. Unlocking Your Android Phone
Have you ever forgotten your device's PIN, pattern, or other methods of unlocking? Well, I know I have!

In such a situation, DroidKit's Android Screen Unlocker comes to the rescue without complicated procedures like rooting your device. What's more, it works with a wide range of Android models and also works for unlocking tablets.
I unlocked and regained access to one of my old Android phones without much hassle. It's important to note that using this feature may erase all data on your device. So, proceed with caution and make a USB backup before you begin.
Here's how you can unlock your Android phones using DroidKit:
Launch the DroidKit application, and from the home screen, go to the 

Screen Unlocker

section.

On the next screen, click the 

Start

 button to begin the screen unlocking.

Connect your phone using a USB cable and click the 

Device connected

 button.
The application will start preparing the device configuration files for unlocking.

After the configuration file is created, click the 

Remove Now

 button to continue.

Next, you need to select your phone's manufacturer brand and click 

Next

. In my case, it's Xiaomi.
Now, all you need is to follow the onscreen steps shown by the DroidKit app. For clarity, the app also provides you screenshots of the steps to be followed. For my phone, there were a total of 9 steps.

After following the steps, my phone was unlocked.
The disadvantage of this feature is that all your data will be lost because of the factory reset. Also, it just shows the steps to unlock the phone, which is basically hard resetting the phone. So, according to me, this feature isn't as good as hyped, but it works.  
2. Recovering Lost Data
Losing important data on your Android device can be a distressing experience. For example, you might have transferred some confidential files from your PC to your phone, but those files are now nowhere to be found. This is where DroidKit's Android Data Recovery feature might help you. 
It promises to recover lost data from nearly any Android device, and the best part is that you don't need to root your device for its Quick Recovery mode.

For those with rooted devices, DroidKit's Deep Recovery offers an even more thorough data recovery process. Theoretically, it can even recover data from SD cards (currently available on Windows only).
Here's how to use Quick Recovery Mode in DroidKit:
From the DroidKit's home screen, select 

Quick Recovery from Device 

under the 

Data Recovery

 section.

Select the data type that you want to recover and click 

Start

. The app allows you to choose from the 

13 types

 of data types.
The app will start scanning for the selected data types.
After the scanning is completed, the data will be displayed for recovery.

Select the data that you want to recover and click where you want to recover: 

To Device

 or 

To PC

.
In my case, the Quick Recovery feature wasn't able to detect the recently deleted 4 pictures from the gallery even after giving multiple tries. However, I did manage to find hundreds of pictures that were lost on my device somewhere.
3. Extracting Data [Only for Samsung Devices]
If your Samsung device screen is damaged and the touch isn't working at all, you can still extract its data using iMobie DroidKit. It allows you to transfer data to external storage like a hard drive or a cloud service. However, it only works if you have or can find the PDA code of your Samsung device. 
With a broken screen, it isn't possible to find the PDA code. But if you can somehow control the screen of your device with an external mouse or keyboard, you may extract your data and transfer it to your new device.
Furthermore, you can create a secure copy of data such as WhatsApp messages, call records, Wi-Fi passwords, and more. Extraction can be done from the crashed device, Google account, or the SIM card.
If you opt for extraction from a Google account, you don't have to worry about the privacy risks. DroidKit's SSL-256 encryption technology will keep your Google Account data safe during the extraction process.
4. Bypassing FRP Lock
For users of specific Android devices, the Factory Reset Protection (FRP) lock can be a daunting hurdle. Performing a device reset can trigger this lock, leaving you stuck without the required credentials. DroidKit's FRP Bypass Tool offers a way out.
What sets it apart is its user-friendly approach. It's designed to bypass FRP locks for various Android versions, starting from version 6 on Samsung, Xiaomi, Redmi, OPPO, and POCO phones.
5. Fixing Samsung Devices
When your Samsung device encounters problems beyond data loss or lock screen issues, DroidKit's System Fix tool is your go-to solution. This too can resolve various system-level issues, from blank screens to device freezing and more.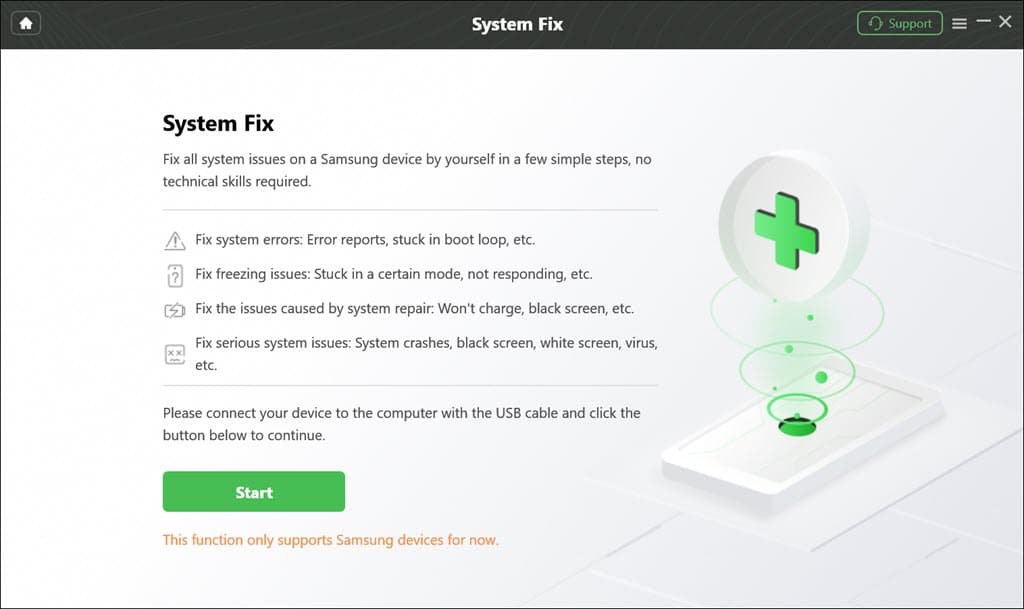 6. Managing Android Data
DroidKit's Android Data Manager can act as your personal data organizer. It neatly categorizes data types, making it easier to locate and transfer data.
I found this feature reasonably helpful when it came to managing my multimedia, contacts, and documents. It supports 13 data types and works with over 20,000 Android devices.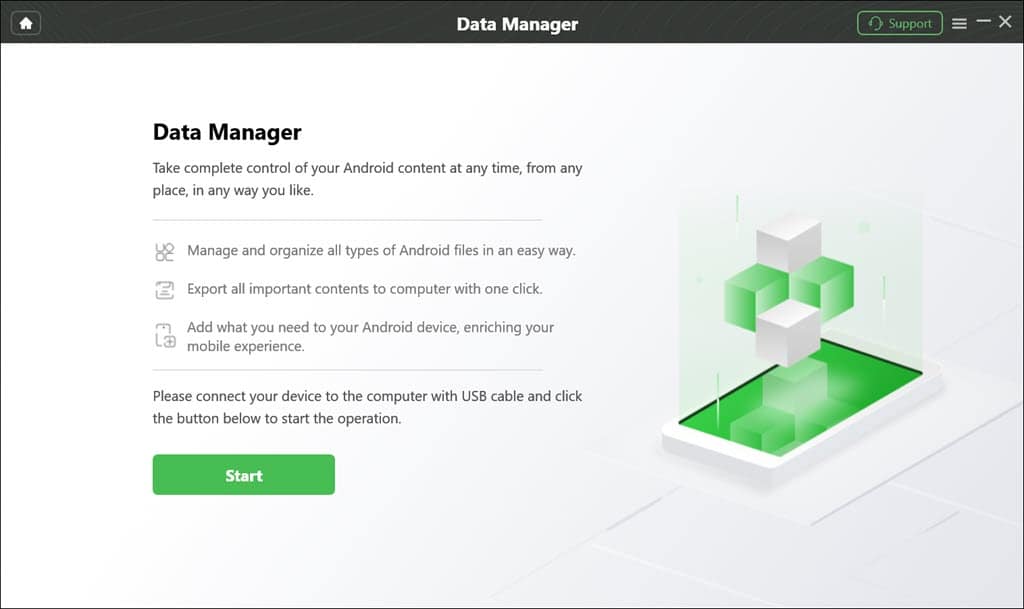 7. System Cleaner
Keeping your Android device running smoothly is essential. DroidKit's System Cleaner helps you scan your system for junk and unnecessary files, allowing you to clean up your device and improve its performance. It's a handy feature to ensure your device operates at its best.
Using System Cleaner, I was able to find 17,465 junk files on my Android device. It's pretty easy to clear the files you want to. Just select them and click Clean Now.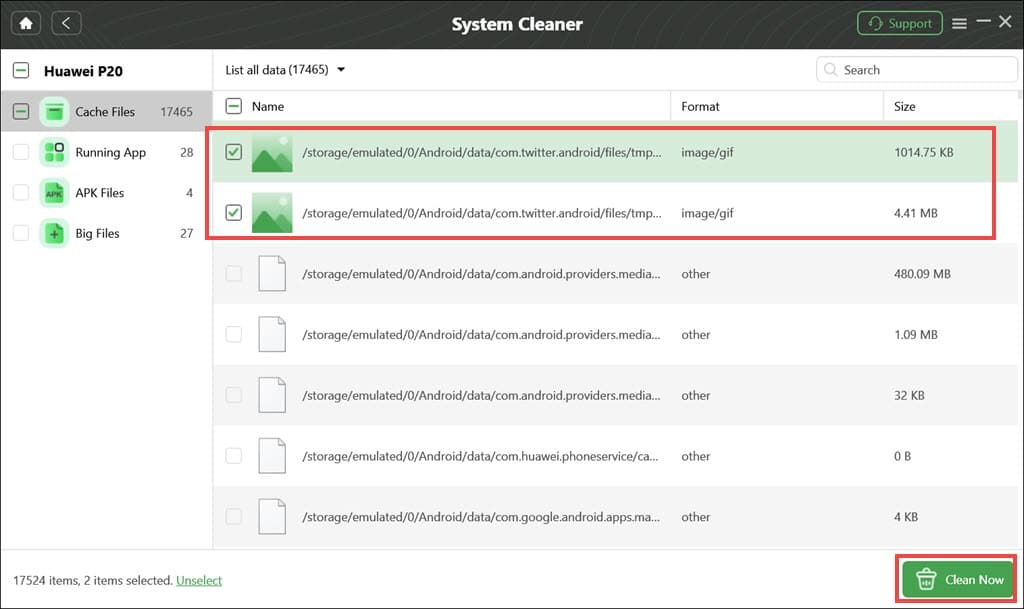 8. System Re-Install
Sometimes, you may encounter serious system issues, and the only plausible solution is the reinstallation of the Android operating system. DroidKit's System Re-Install feature provides a simple and effective way to reinstall or upgrade the OS on your device. It's a valuable tool to address more complex system problems.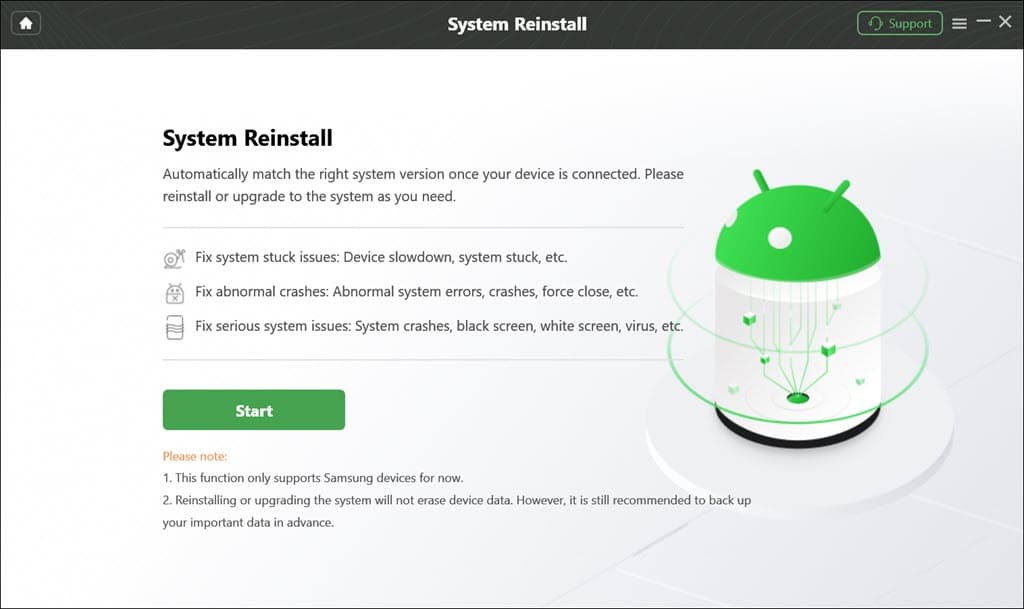 DroidKit Pricing
Now, let's talk about the cost. While DroidKit offers a free version, accessing its full range of features requires a subscription. Fortunately, the pricing is pretty flexible. You can choose the specific features you want, so you're not paying for extras you don't need.
With various subscription options, including a 3-month, 1-year, lifetime, and a family plan, DroidKit caters to different usage durations.
The starting price is as low as $15.99 for a 3-month subscription. There's also a 60-day money-back guarantee if you change your mind.
To get the full details on pricing, visit the DroidKit Store.
Is DroidKit Safe?
Safety is paramount when dealing with software that handles sensitive data and the inner workings of your device. To verify DroidKit, I consulted TrustPilot reviews and scanned the installer on VirusTotal.
When I looked up the reviews on Trustpilot, I found mixed reactions from verified customers. The overall rating of the manufacturer iMobie is also below average, 2.6/5 only.
Here are the two latest reviews.
Next, I ran DroidKit's installer file on VirusTotal, and it was cleared by all the major antimalware engines. So, there's no hidden malware inside it.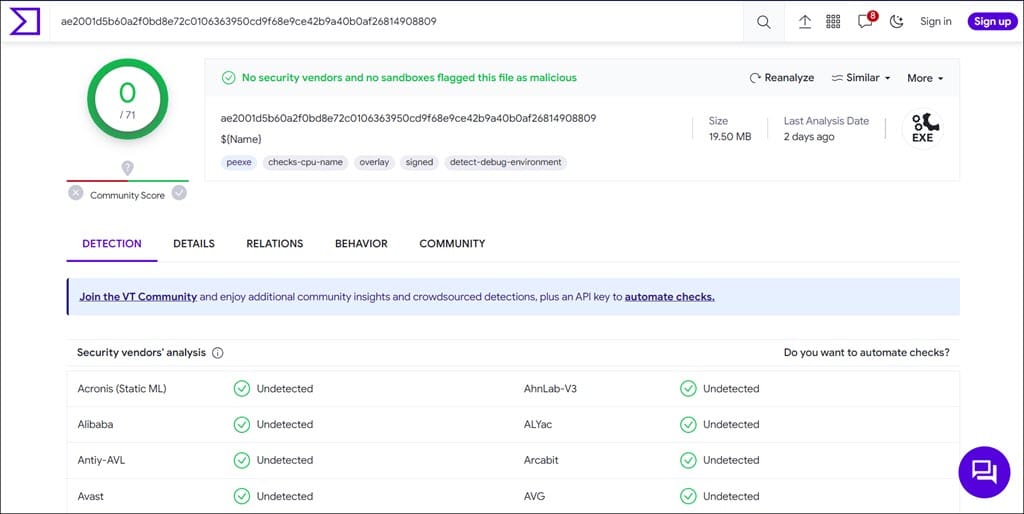 Additionally, my PC's antivirus didn't raise any warnings while using the application.
Conclusion
iMobie DroidKit is a versatile toolkit that offers solutions to various Android device problems. Still, my personal experiences with it left me with mixed feelings, as you've seen in this DroidKit review.
My major concern was its effectiveness. It varies depending on the specific issue you're facing or the device. While it does well in certain areas, such as unlocking devices and system fixing for Samsung devices, it may fall short in others, like data recovery. The flexible pricing structure is a definite positive.
Additionally, the safety aspect appears to be sound, but the company's reputation and customer satisfaction raise some concerns. When considering DroidKit, it's essential to carefully assess your specific needs and weigh the pros and cons.