Have you ever bought a second-hand phone only to find a pesky Google verification page staring back at you after wiping the data?
Or maybe you accidentally triggered the FRP lock after factory resetting a locked phone?
Well, either way, you're now stuck with a Google-locked phone, and it can be a real bummer if you can't remember the original email and password. This means you're unable to access your phone or use any Google services.
But fear not, because just like every problem, this one also has a solution!
In this guide, we'll show you efficient ways how to unlock a Google-locked phone. But first, let's understand what a Google-locked phone is. So let's get started!
What Does it Mean When a Phone is Google Account Locked?
If you ever come across a phone that's a Google account locked, it means that the phone requires the login credentials associated with the Google account linked to the device to unlock and access it.
Factory Reset Protection (FRP) lock is a security feature designed to keep your data safe and prevent unauthorized access to the phone.
Can a Google Locked Phone be Unlocked?
Yes, it can be, but it depends on the situation.
If you remember the Google account linked to the phone, you can easily unlock the device by entering them. But if you've forgotten your login credentials, there are still ways to unlock your phone.
Way 1: Unlock Google Locked Phone without Password and Google Account
In case you have forgotten the Google account and password or have bought a pre-loved phone and are locked out of it, you can always use a third-party Android unlocker tool like iMobie DroidKit to bypass FRP lock.
DroidKit at a Glance
DroidKit is an all-in-one tool that caters to all issues related to Android devices. This includes:
Removing Google Account for all Samsung devices running Android versions 6 through 13.
Unlocking locked screens and giving you full access to your device.
Recovering lost data like media files, messages, and WhatsApp conversations.
Fixing system issues and reinstalling/upgrading OS for all Android phones & tablets.
Besides, all the processes carried out by DroidKit are safe, secure, and reliable, protected by SSL-256 encryption.
Therefore, whether your device is acting up due to an undiagnosed issue, has underlying problems that are slowing it down, or simply want to remove the Google account associated with it, DroidKit is there to save the day.
How to Unlock Google Locked Phone with DroidKit

Below we have put together the steps to demonstrate how to use DroidKit's FRP Bypass feature to unlock a Google-locked phone without a Google account and password.
Video Tutorial:
Step 1
Download and install DroidKit on your PC, and select the "FRP Bypass" tab from the interface. Meanwhile, connect your device to your PC using a USB cable.
Step 2
DroidKit will detect your device, and based on the model and Android version, it will prepare a configuration file.
Step 3
Once the configuration file is ready, click "Start to Bypass" to continue.
Step 4
Follow the on-screen instructions to put your device in Recovery Mode, and click "Next."
Step 5
Follow the on-screen instructions to wipe the cache partition on your device.
Step 6
Follow the on-screen instructions to enter the password interface and send a notification. Click "Reset" to start the FRP Bypass process.
Step 7
DroidKit will start the FRP bypass process, which may take several minutes. Therefore, don't unplug your device.
Step 8
Once the bypass process is complete, the Google account will be removed from your device, and you can set it up as new with another Google account.
And that's how you can effectively bypass FRP on your Android device to unlock it. After removing it, you can log into another Google account to enjoy Google services.
Way 2: Unlock Google Locked Phone with Google Account
Many people are uncomfortable using a third-party tool to unlock their Google-locked phones. Therefore, if you have forgotten your Google account credentials, you can still unlock your device using the two methods discussed below:
1. Reset Password via Recovery Email
When we set up our Google account, we get an option to associate a recovery email address with the account. So, if you remember the details of the recovery email, you can reset the password to your Google account using it.
Here's how:
Go to the Google login page and click on "Forgot Email?"
Enter the email address associated with your Google account and click "Next."
On the next page, click "Next" to get a verification code on the recovery email address.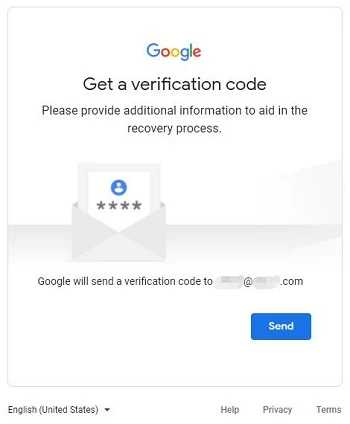 Check your recovery email account for an email from Google with a verification code.
Enter the verification code in the field provided on the Google page and set a new password for your Google account.
That's it! You should now be able to log in to your Google account using your new password.
2. Reset Password by Answering Secret Questions
If you've forgotten your Google password and don't have access to the recovery email associated with your account, you can still reset your password by answering some secret questions that you set up during the account creation process.
Here's how to reset your Google password by answering secret questions:
Go to the Google login page and click on "Forgot password?"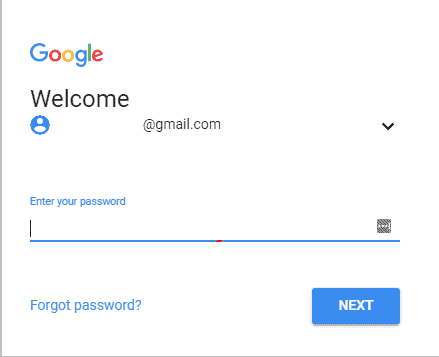 It will ask you to enter the last password you remember using. Click on "Try another way."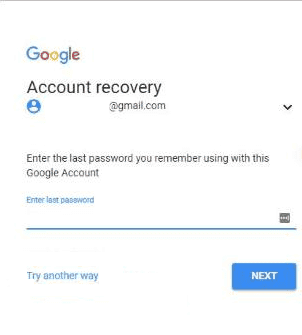 It will again ask you to send a verification code to your number. Click "Try another way."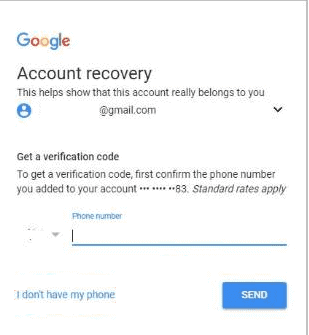 It will give you the option to answer the security question. Enter the answer to the security question that you set up when you created your account.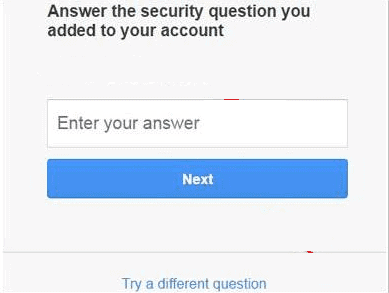 Now you can reset your Google password and use it to access your locked phone.
If you don't know the answer to your security question, you can still unlock your locked Google phone using FRP Bypass APK.
Way 3: Unlock Google Locked Phone Using FRP Bypass APK [Difficult]
Unlocking a Google-locked phone using FRP Bypass APK is not something everyone can do! It requires one to be tech-savvy to some extent; therefore, if you don't have much knowledge about downloading and using APKs, we suggest not trying it.
However, if you're a techie, this method might seem as easy as ABC to you!
Here are the steps to download and use FRP Bypass APK to unlock a Google-locked phone:
Connect your Android device to a Wi-Fi network.
Tap on the arrow next to the Wi-Fi network > Tap "Manage Network Settings."
Now turn the toggle on for "Static IP" and tap on the "IP Address" option.
In the space for the IP address, enter any alphabet or number and long-press it until you see the "Web Search" option.
Now download "Google Account Manager" and "Quick Shortcut Maker."
Launch Quick Shortcut Maker and locate Google Account Manager using it.
Now sign in to Google using any other Gmail account.
Restart your Android device and set it up as usual.
When you reach the part where you have to enter the Google account, you will see the "Account Added" option. This indicates that your Google-locked phone has been successfully unlocked.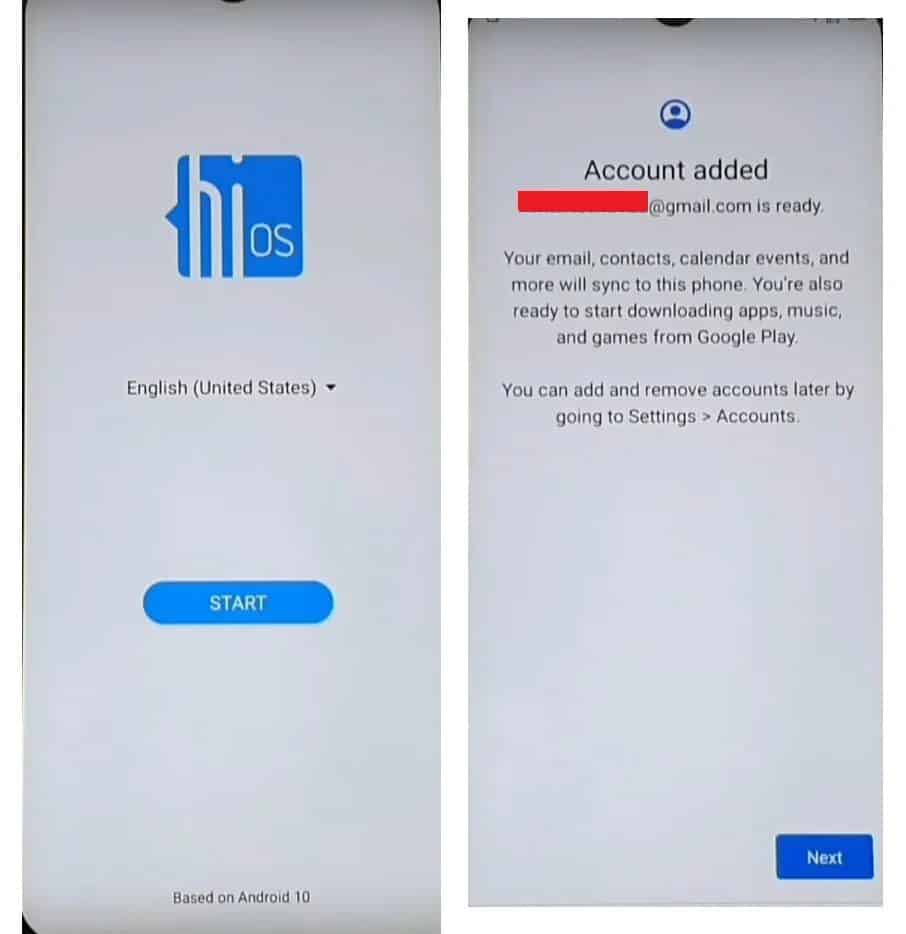 Can you Bypass Google Account Verification after Reset?
YES. Although a factory reset does not remove a Google account, you can bypass google account verification after resetting by using DroidKit.
Conclusion
Whether you buy a second-hand phone or forget the Google account password of your current phone, it can lock you out of your device.
In this article, we have discussed three ways how to unlock a Google-locked phone. However, the most straightforward way to bypass it is by using iMobie DroidKit. It's a complete Android toolkit designed to remove lock screens, Google accounts, and FRP locks from Android devices. It's also helpful in recovering data and fixing system issues.