Is Copilot the best AI companion out there? Help us find out by answering a couple of quick questions!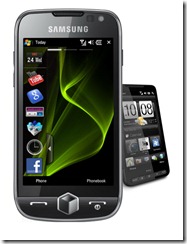 We have touched on this earlier, but with IDC estimating 18.3 Windows Mobile phones were sold last year, and HTC only selling 11.7 smartphones, that HTC no longer owns more than 50% of the Windows Mobile market.
Now Digitimes Research estimates HTC sold more Android phones phones than Windows Mobile phones, estimating they sold 6 million Android devices.  That would leave 5.7 million Windows Mobile phones, meaning at 31% of the Windows Mobile market HTC is now pretty small potatoes.
Now of course the other 69% could be equally shared between the other 15 OEMs, but a much higher likelihood is that another company ran away with the lion share of the market.
The  best candidate for the crown is Samsung, who impressed with their Omnia range, and IDC notes that the Omnia 2 did particularly well for them.
Of course its sad to see HTC lose dominance of a market they pioneered so long ago, but Samsung has in fact always been more open than HTC when it comes to the internals of their devices, offering SDK's and developer support quite freely, very much unlike HTC.
What are our reader's feelings on the matter?  Let us know below.