The next-gen enhanced DMC V Special Edition may not be as fluid as fans would like on the next-gen PlayStation 5 system.  In fact,  in its current form,  it's quite hard to recommend.  
Following the release of the upgraded Devil May Cry game's embargo, the video game performance analysts at Digital Foundry revealed that the game runs far from perfectly on the next-gen system.
On PS5,  the enhanced game has the following modes for users to select:
Ray-tracing turned at 4K resolution at 30fps, or 1080p at 60fps.
Ray-tracing off at 4K/60fps or at up to 120fps.
Despite having so many different performance profiles,  not a single option in DMC V Special Edition is completely perfect,  although there are some very playable options.
For starters,  the 1080p 60fps with ray-tracing mode is very playable.  While cutscenes do feature large performance hits, standard gameplay is quite good when it comes to performance. On top of that,  there's also some lovely ray-traced lighting and reflections. Playing without rayracing at 4K 60fps is just as playable with the same minor drops and performance hits during cutscenes.
Gallery
However,  playing DMC V Special Edition in either of its other two modes will leave you with a very unstable experience on PlayStation 5, especially for those with a 120fps display.
For starters,  the game's 4K 60fps with ray-tracing mode is a disappointingly unstable option.  Fights often drop well below 60fps and just walking down a highly ray-traced area will see harsh performance hits on your shiny new Sony console.
Gallery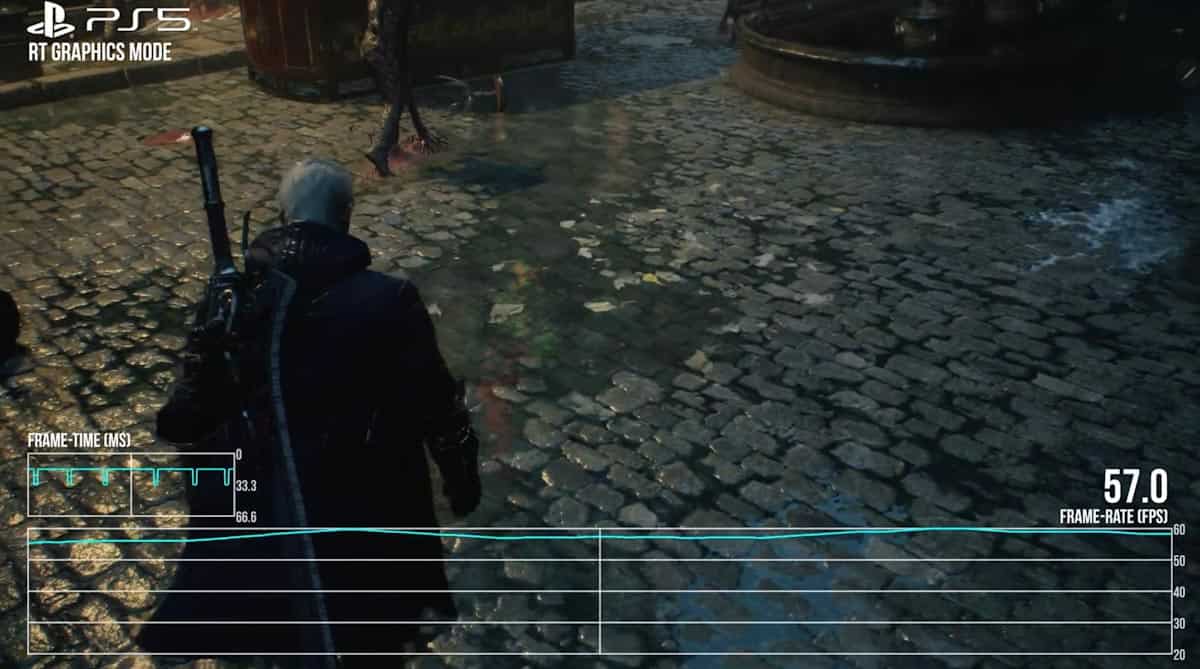 Even worse is the game's highly advertised 120fps mode, cleverly labelled as a high framerate option in the game's menu.  That's what it is,  a high framerate mode,  not a 120fps mode.  While the game does target 120fps on PlayStation 5, DMC V Special Edition rarely hits that target,  especially while fighting.
Gallery
Weirdly,  Devil May Cry V Special Edition has one target unfortunate problem tied exclusively to displays that have a 120Hz option. If your display does support that higher framerate,  DMC V Special Edition will target that framerate no matter what.  Even in modes like the intensive 4K 60fps ray-tracing option that barely hits 60fps, you'll be dealing with a completely uncapped framerate that makes the game even more unstable than it is.
For more detail, please watch the original video source below:
At the time of writing, there aren't any performance metrics for the game's Xbox Series X and Xbox Series S versions,  but we'll keep you updated if those versions are better or worse.