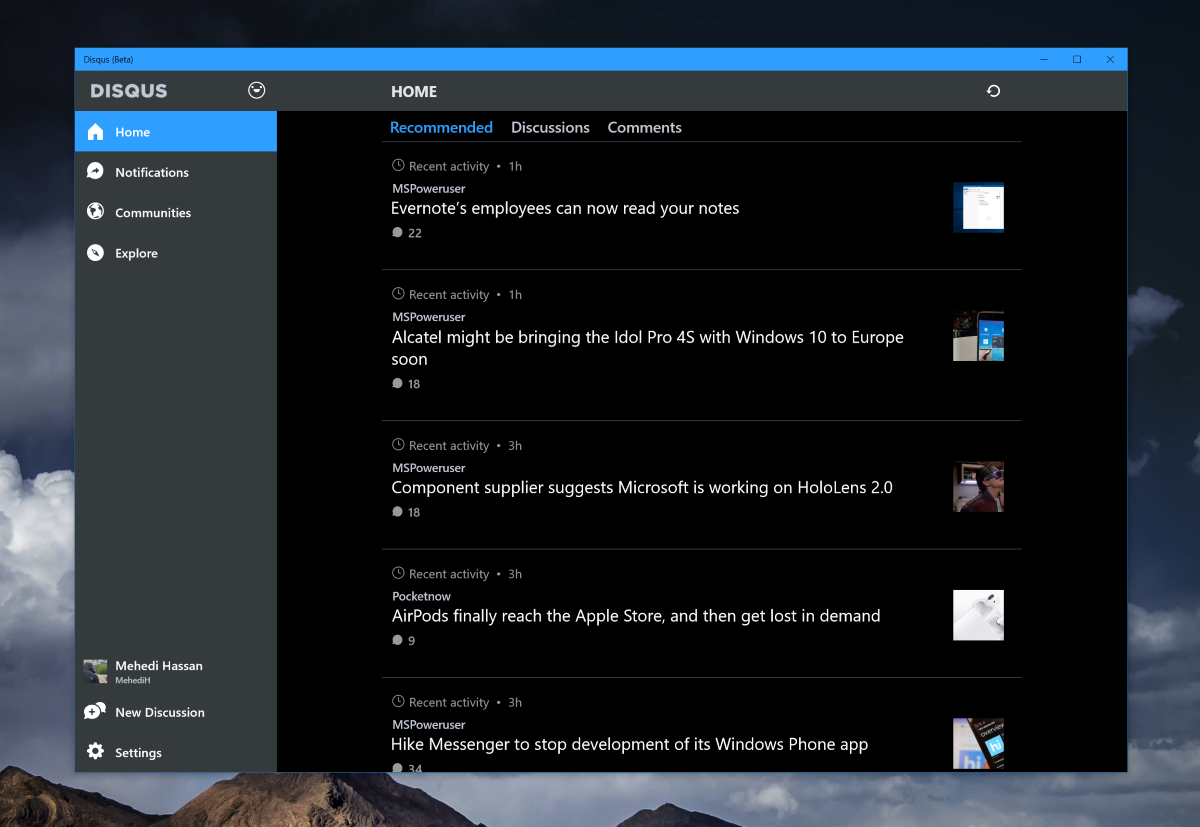 The Disqus app for Windows 10 has just been updated to version 4.0.16 for beta testers.
The update isn't substantial but improves the comments experience for Disqus users.
Firstly, it adds support for real-time updates in comments sections, so you no longer have to refresh but instead get updates at the same time as a new message is posted – just like you would on the Disqus web interface. It's also now easier to share a link to Disqus conversations – again just like you can do on the web interface.
There are a few other user interface improvements, with the article Text Reader be cleaned up and the ads being reduced in space so the content of the articles and comments are now king.
Here's the full changelog:
Real-time updates in discussions. You'll know when new comments and votes come in, and even when someone is typing a reply.
 You can now share and copy links to both discussions and comments
Improved the expired login experience, so you shouldn't see an error after 30 days
 Cleaner design for the article text reader
 Ads now take less space, especially on mobile
Fixed a crash that sometimes occurred when mentioning a user
Various small UI/design cleanup and fixes
Disqus for Windows 10 is currently a beta app and is available in the Windows 10 Store for PCs and Mobile devices.