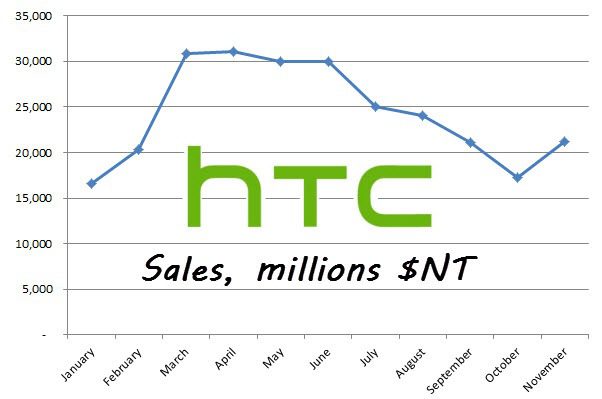 HTC has finally reported a financial result which did not make analysts cry. For November they reported a boost in their monthly sales from $NT 17.21B in October to $NT 21.2 billion in November, up 23%.
The sales generated  $NT 4 billion (US $ 137M) in profit. The only significant product launch in this period was HTC 8X and 8S, suggesting to unwiredview.com that Windows Phone may be responsible for the turn around.
Of course HTC is still down Year On Year, but if Windows Phone is indeed responsible for their improved sales numbers (rather than their new 1080p Android phone) we can only hope this will stimulate a greater commitment to the OS by the Taiwanese company.
Read more at Unwiredview.com.
Thanks Arun for the tip.