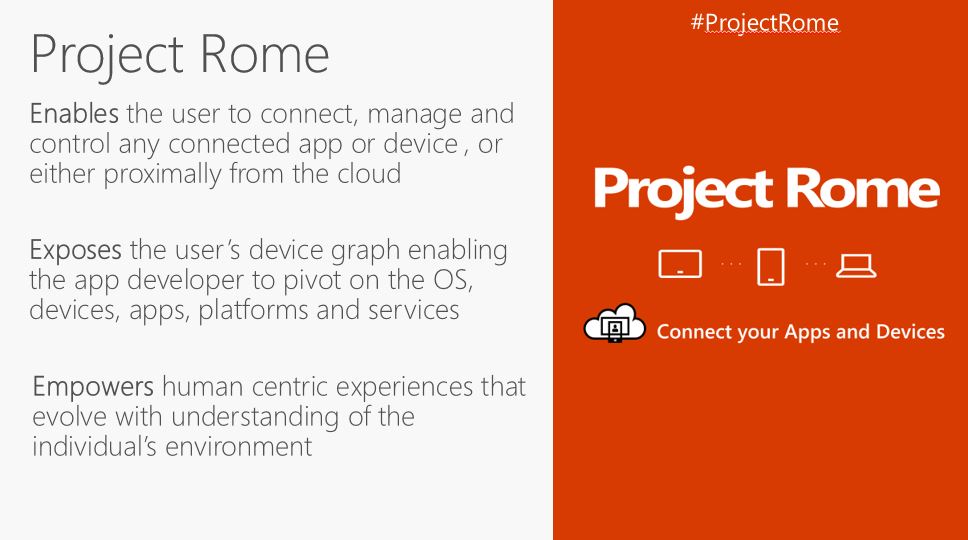 Back in 2016, Microsoft first came up with Project Rome enabling developers to create experiences that transcend a single device. Back in February 2017, Microsoft released Project Rome SDK for Android. Later at Build 2017, Microsoft announced the availability of Project Rome SDK for iOS.
Nearly 20 months after of the preview announcement, Microsoft yesterday announced the version 1.0 availability of the Project Rome SDK for Android and iOS. With the Project Rome SDK, developers can build applications with cross-device and connected-device capabilities including user activities, notifications, device relay, and nearby share.
You find the Project Rome SDK here on GitHub.