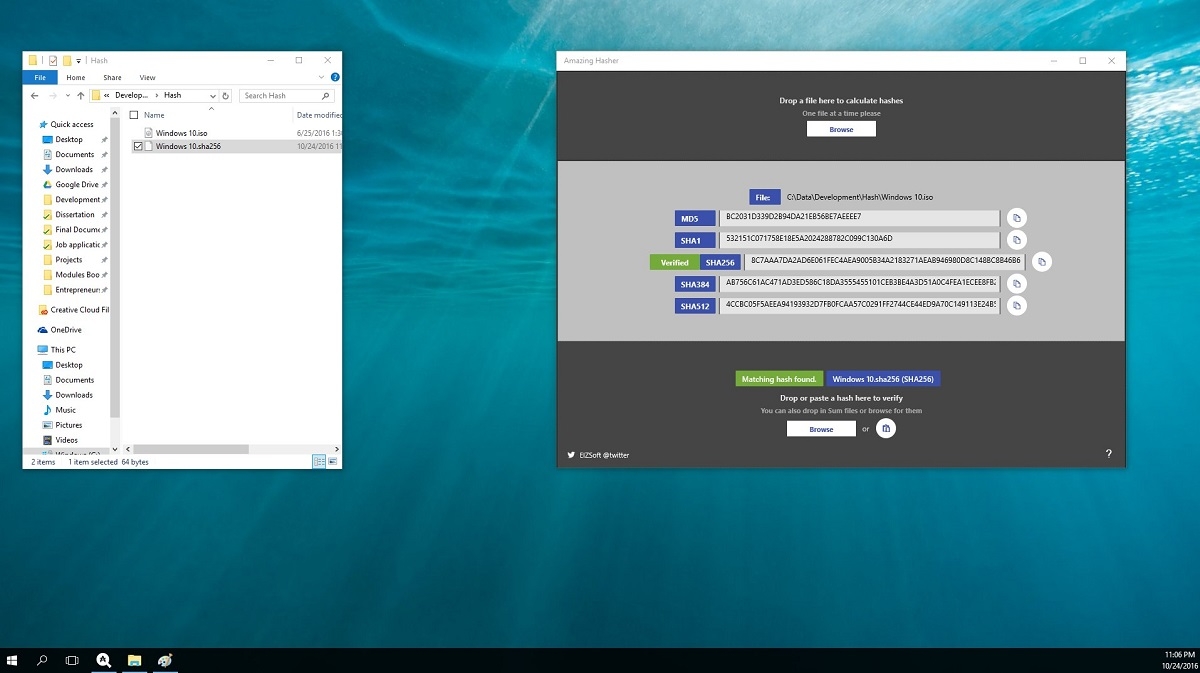 Hi, while using Windows, specifically Windows 10, we were frustrated that there's no fast and easy way to get SHA hashes for the files we download, so we thought we should create a UWP app to do exactly that!
We are glad to introduce Amazing Hash Utility, a smart(ish) tool to calculate hashes and verify them quickly, and it's dead simple to use too. You can drop a file or browse for it and the app will calculate the hash for you. To verify the hash, just drop or browse for a SUM file (any file containing precalculated MD5, SHA1..etc hashes) or simply paste it, you don't have to open the file and manually look for it.
Features:
Fast performance.
Multiple input options: dragging and dropping , browsing and pasting.
Calculate MD5, SHA1, SHA256, SHA384 and SHA512 hashes.
Easily verify hashes from SHASUMS, .txt, .md5, and .sha1 files…
So, the next time you download an ISO (or any other file), please verify its hash and save yourself the annoyance of a corrupted download,
all you have to do is: 1- Download the app, 2- Enjoy using it :).
Your feedback and suggestions are highly welcomed and we hope you practice safe downloads!