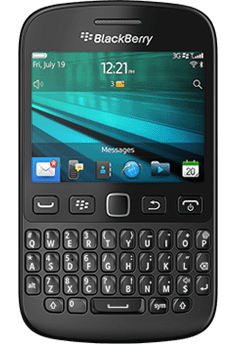 Given how Blackberry has run down their company over the last few years we know Blackberry's management are not in good contact with reality, and more proof has arrived today, with Blackberry not only releasing the Blackberry 9720, a Blackberry 7 smartphone 8 months after Blackberry 10 was released, but also suggesting the handset was actually an upgrade from a Windows Phone.
In  their press release Carlo Chiarello, Executive Vice President for Products at BlackBerry said:
It's perfect for customers upgrading from a feature phone or entry-level Android or Windows Phone device, as well as existing BlackBerry smartphone customers, that want a richer experience and jump up in style and performance.
The killer feature is presumably the Half-VGA 480×360 screen, 512 MB RAM, 512 MB storage and 806 MHz Tavor MG1 processor, which I am sure will be a huge bump in performance from the Nokia Lumia 520.
Another killer feature is of course that Blackberry 7 actually has more apps than Blackberry 10, but I am not sure that is a selling point for Windows Phone users. BB Z10 users, who just today got the Microsoft Messenger app, may of course appreciate that fact.
Update: Blackberry has now revealed the pricing of their latest phone, and in keeping with their statements, they are pricing it at an ambitious $280.
Will any of our readers be upgrading to the newest old Blackberry? Let us know below.