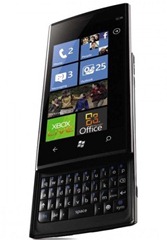 WIFI tethering on Windows Phone 7.5 Mango depends on the presence of the facility in its WIFI chipset, in particular the BRCM 4329 chipset.
OndraSter has been doing some work looking for the presence or absence of this chipset leaked ROMs.
He found, despite the presence or absence of the feature in the older Windows Phone 7 handsets, they were all sporting the right chipset and were therefore capable of supporting WIFI tethering.
The only exception is the Dell Venue Pro, which sports the BRCM 4325 chipset, which lacks AP mode and will therefore never have the feature.
Luckily hacked USB tethering still works on the Dell Venue Pro, but it does come as another blow to DVP owners who's OEM has already decided to abandon the platform.
Read more in this XDA-Developers thread.
Via WPSauce.com