As portable devices like Mobile and Laptops become more powerful, we are seeing a drop in the PC shipment. Unfortunately, this continues as both IDC and Gartner report negative results for the first quarter of 2018. However, there is a silver lining as Dell seems to have recorded a 6.5% YoY growth.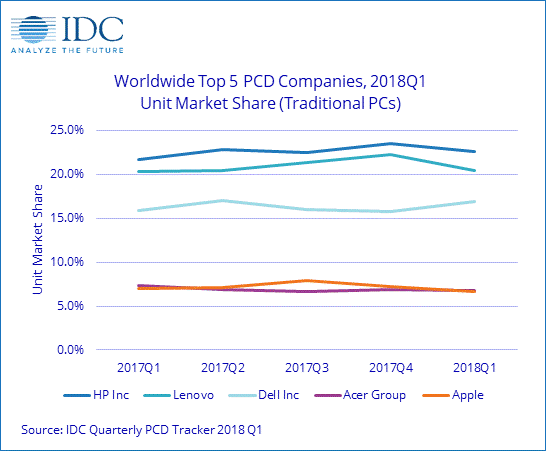 HP is one other company to have a recorded a decent 4.3% YoY growth according to both IDC and Gartner. Also, the sales in Asia-Pacific region have dropped significantly. IDC, however, hopes that this trend won't continue for long thanks to the demand for business machines and Gaming PCs.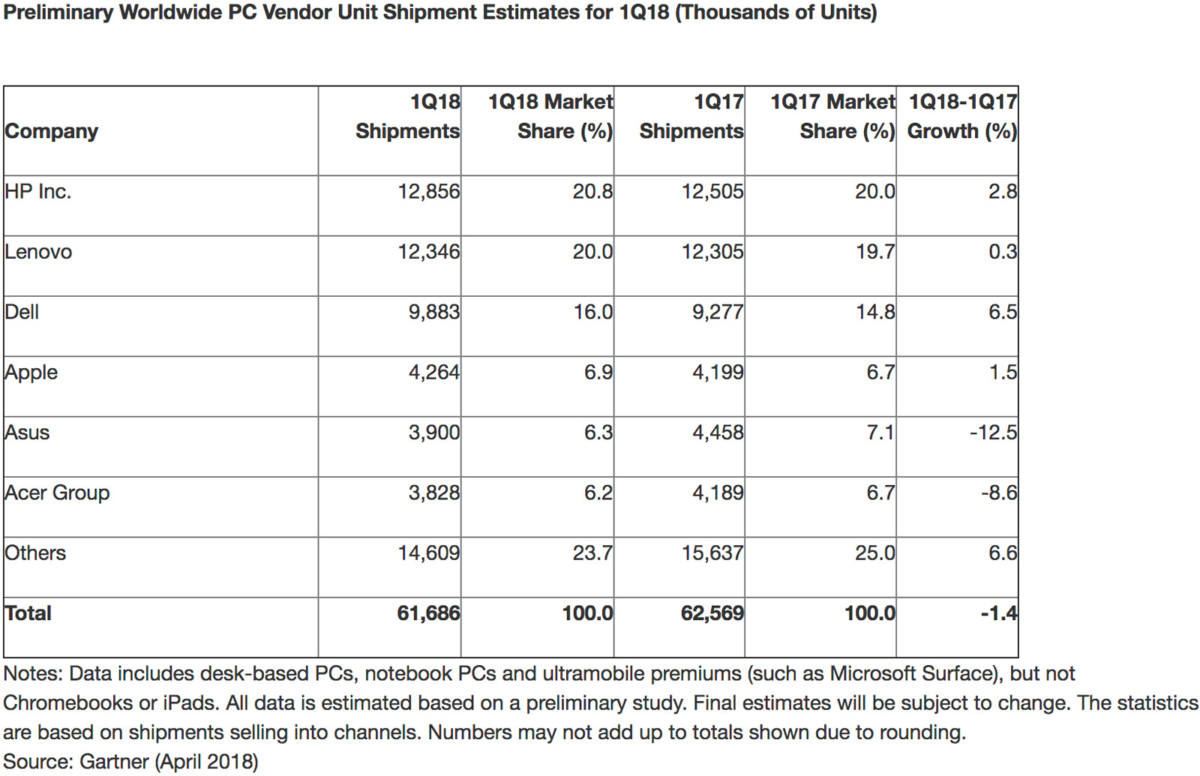 However, we have noticed in past that analysts go wrong with their predictions all the time. PC shipments haven't seen major growth in last few years and this is unlikely to change, thanks to the compact and powerful laptops and smartphones.