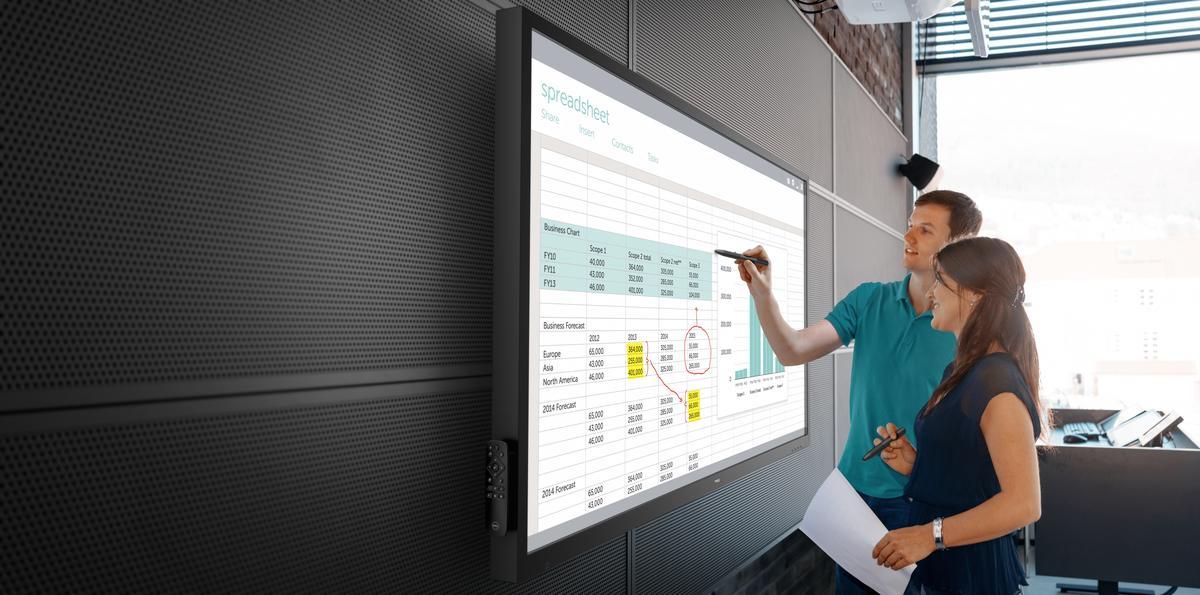 At the International Society for Technology in Education (ISTE) 2016 Conference and Expo, Dell today announced three new, interactive display products, purpose-built for active learning, classrooms and conference rooms. The highlight of today's announcement is their 70-inch Interactive Conference Room Monitor. It offers a large touch display for collaboration, with 10-point hand touch plus two included styluses, an anti-glare and anti-smudge coating on the cover glass for easy viewing, and monitor components for clear text and images. It also comes with an RS232 and RJ45 interface to support remote management, and optional wireless connectivity (WR517 + product link). The C7017T is now available for order on dell.com for $4,999.99.
If you want a lower-cost alternative to interactive touch displays, check out the newest Dell Interactive Projectors. The projection displays clear text and images in Full HD (1080p) resolution. The projectors are easy to set up and connect, with plug and play connectivity on multiple devices.
The S560T features 10-point touch interactivity, allowing students and teachers to write, swipe and draw comfortably. It also allows users to switch seamlessly between using their hands and writing with a stylus.
The S560P features active styluses (IR Pens) to enjoy a natural writing or drawing experience between users and the projected images or programs.
Both the S560T and S560P are available beginning July 12.