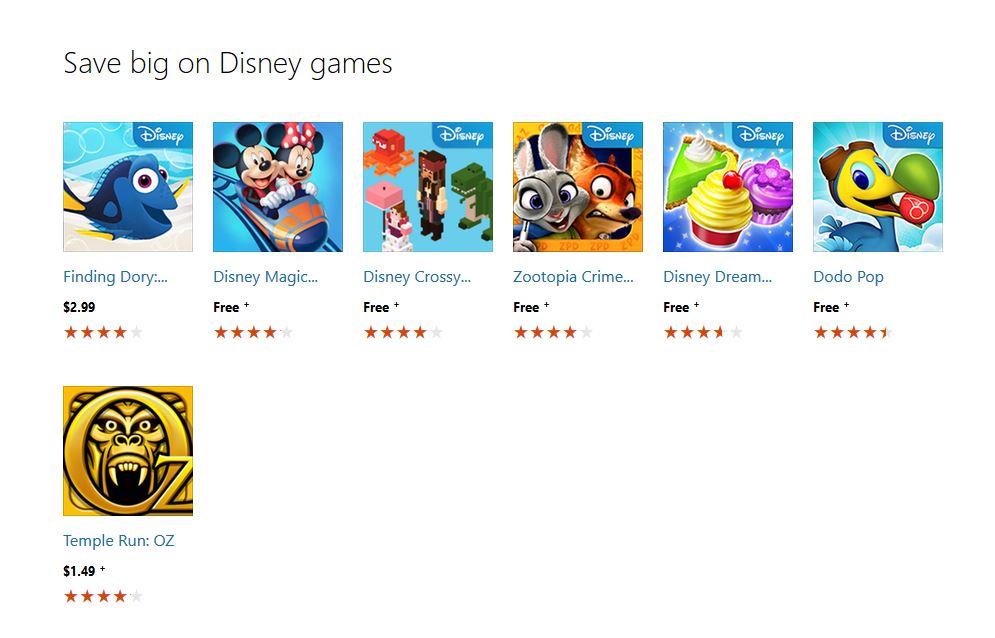 You can get up to 25 percent off select Disney game titles in Windows Store and this offer will be available  until Monday, Aug. 29. For example, you can get "Finding Dory: Just Keep Swimming" for $2.99, regularly $3.99.
In "Disney Magic Kingdoms" (free, with in-app discounts), fans of Disney's many attractions create the theme park of their dreams by filling it with favorite attractions like It's a Small World, Monsters, Inc. and Space Mountain – and adding new ones inspired by Disney movies.
In "Disney Crossy Road" (also free with in-app discounts), help familiar faces from "Toy Story," "Zooptopia," "Tangled," "Wreck-It Ralph" and others get to the other side of the street in this 8-bit endless-running adventure. You can choose from more than 100 Disney and Pixar characters ready to dodge crazy, unexpected obstacles on some very treacherous crossings.
Check out Disney sale collection in the Windows Store now.