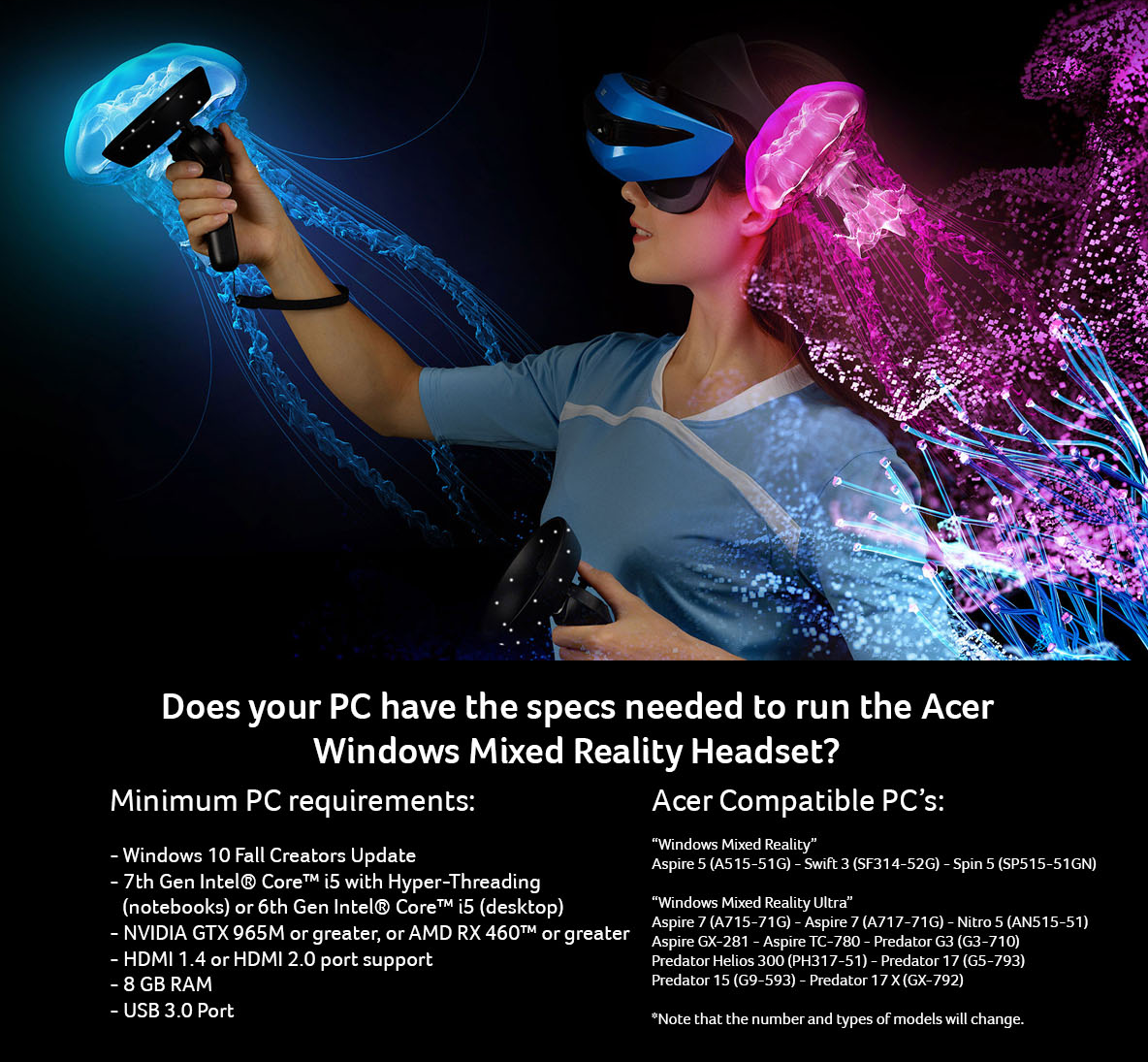 Microsoft's official eBay outlet is selling new Acer Mixed Reality headsets for an amazing price.
They are offering the  Acer Windows Mixed Reality headset with the controller for only $169.99.
The item is brand new and unopened and has the following specs:
2.89" diagonal display size (x2)
Two high-resolution liquid crystal displays at 1440 x 1440
Front hinged display
95 degrees horizontal field of view
Display refresh rate up to 90 Hz (native)
Built-in audio out and microphone support through 3.5mm jack
Single cable with HDMI 2.0 (display) and USB 3.0 (data) for connectivity
Inside-out tracking
4.00m cable
While Windows Mixed Reality is designed to perform on a mid-range PC, for the best experience you still need something beefy, such as a PC running Intel Desktop i7 (6+ Core) OR AMD Ryzen 7 1700 (8-Core, 16 threads) CPU, NVIDIA GTX 980/1060 or AMD Radeon RX 480 (8GB) equivalent or greater GPU and 16GB or greater RAM.  Please check Microsoft's WMR PC Check app before purchase.
There are a limited number of headsets available, with a similar deal for Lenovo sold out already. To qualify for the discount use the POPUPSAVINGS discount code at checkout.
Check out the deal at eBay here.
Developer:
‪Microsoft Corporation‬
Via PCGamer