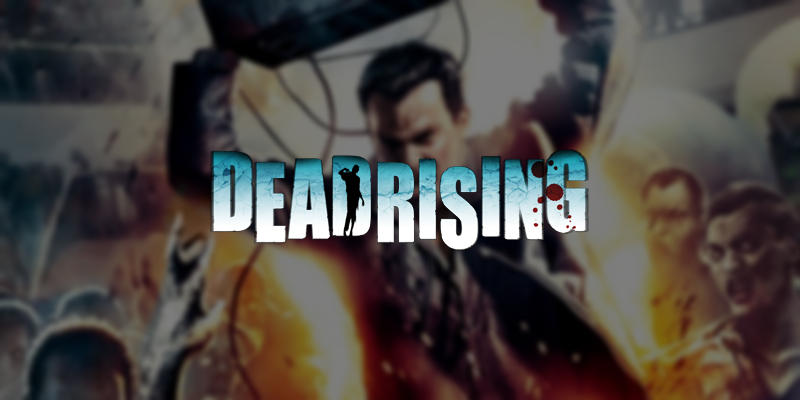 If you just haven't been able to satisfy your zombie killing needs lately, you're in luck. The Dead Rising Triple Pack is out now on the Xbox One, and it's got (as the name implies) the first three Dead Rising games in it. This doesn't include Dead Rising 3, instead including Dead Rising 2: Off the Record. This is the first time that Dead Rising, Dead Rising 2, and Off the Record have been on the Xbox One. This also means that once Dead Rising 4 arrives, the Xbox One will be the only console where you can play the entire franchise (until the timed exclusivity period ends).
You can find the description for each game below, and also buy them individually for $20 each. The Triple Pack is $60, so you're not going to miss out by buying them on their own.
Dead Rising (Buy)
Frank West, a freelance photojournalist on the hunt for the scoop of a lifetime, pursues a juicy lead to a small suburban town only to find that it is being overrun by zombies! He escapes to the local shopping mall thinking it will be a bastion of safety, but it turns out to be anything but. It's a true struggle to survive the endless stream of enemies, but with full reign over an entire shopping center, Frank can utilize anything to fight off the flesh-hungry mob and search for the truth behind the horrendous epidemic.
Dead Rising 2 (Buy)
In the sequel to Dead Rising®, players step into the shoes of Chuck Greene, professional motorcycle racer. Surrounded by a horde of hungry zombies in the spectacular casino town of Fortune City, Chuck finds himself in a race against time to find Zombrex, the one thing that can keep Katey, his young daughter, alive. Can he protect her and make it out of Fortune City alive?
Dead Rising 2: Off the Record (Buy)
Photojournalist and original hero of Dead Rising's Willamette incident, Frank West, takes center stage once again in Dead Rising® 2: Off the Record. Forget what you know about Dead Rising® 2, as players will experience a reimagining of the Fortune City outbreak. The new 'Off the Record' storyline means an all new Dead Rising® 2 experience, where Frank faces off against hordes of twisted enemies, builds more outrageous combo weapons, follows his own unique mission structure, and explores brand new areas of Fortune City to get his biggest scoop yet. Join Frank as he indulges in the insanity of 'Uranus Zone', Fortune City's very own theme park. Full of deadly rides and crazy attractions, the sci-fi themed Uranus Zone is a true zombie-killing paradise. Fans have asked for it and now Dead Rising® 2: Off the Record delivers a fully realized Sandbox Mode! Available from the outset, players can now explore all Fortune City has to offer without having to worry about the clock.
You can buy the full Triple Pack here.
Will you buy the full Triple Pack, one or two of the games individually, or none at all? Let us know in the comments below!