It looks like the Microsoft Store may have outted when Darksiders III is set to release. According to its listing, it will be out this November.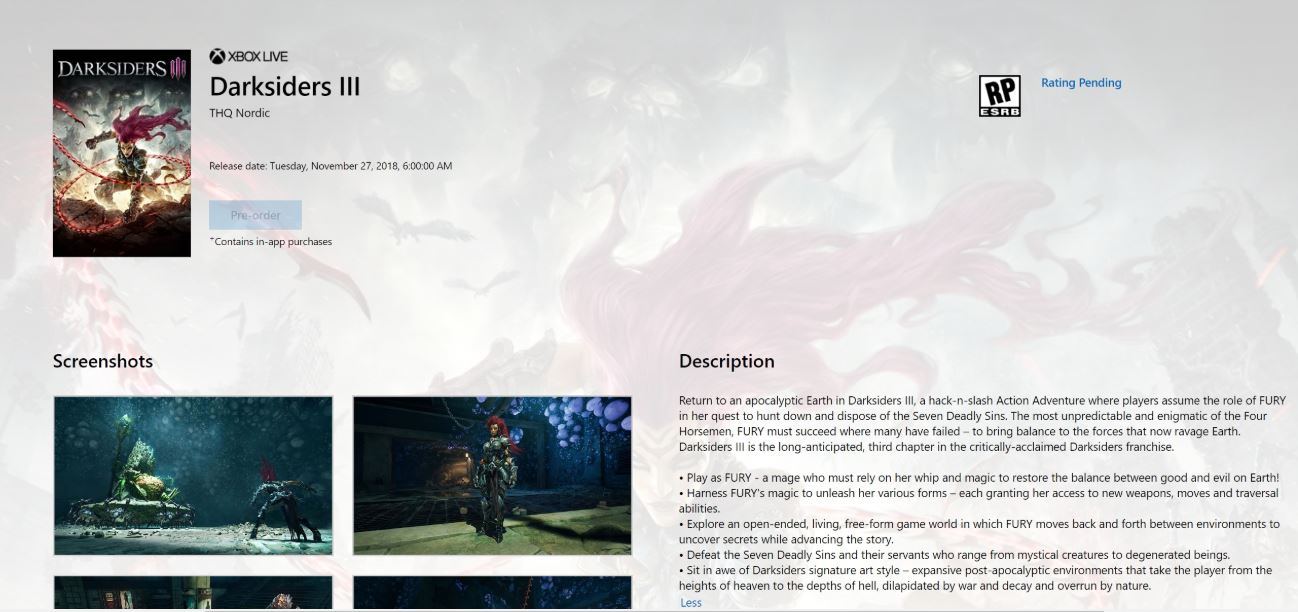 It's easy to chalk this up to a simple placeholder date, but that doesn't appear to be the case this time. Usually placeholders will fall on the last day of the month, typically at the end of the year or fiscal quarter as well. November 27 is none of those. And what makes it more believable it that November 27 is a Tuesday, a common release day during the week for the games industry.
Still, take this information with a grain of salt. Publisher THQ Nordic has not officially confirmed a release date yet—though it is expected to release this year—so this listing could still possibly prove wrong.
Darksiders III was one of the notable absences from this year's E3. Considering Gamescom is coming up next month, we could be getting new information very soon.
Via: WCCFTech