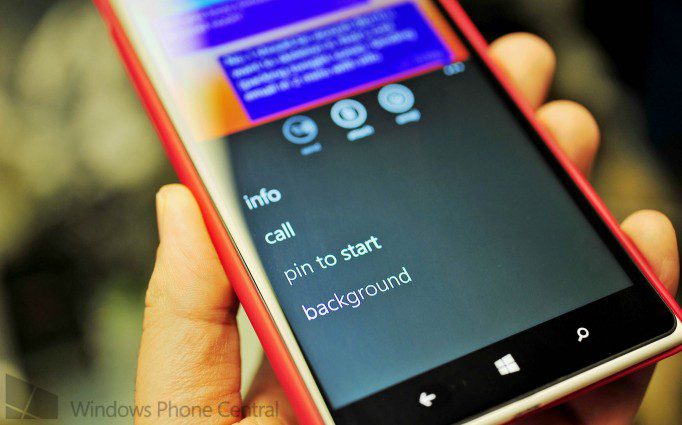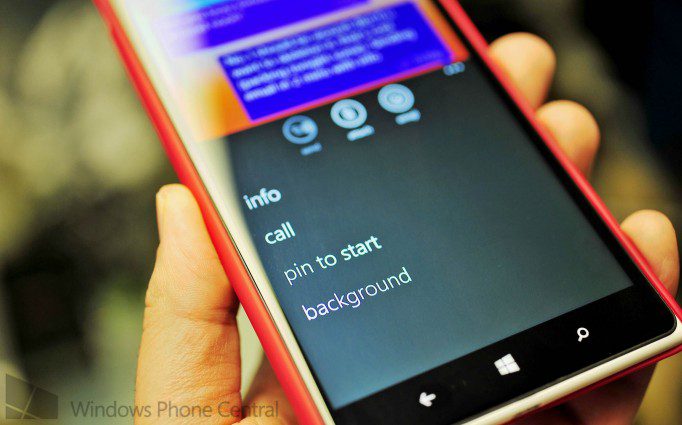 Earlier this week, we reported that WhatsApp is planning to release a major update for Windows Phone devices with several new features by end of this month. Features expected include UI updates, Chat Backgrounds, Improved privacy features, Broadcast List management, Custom Notification Sounds and better control over data usage.
Today, WPC reported another near improvement that may come in this update. While we already know that chat backgrounds are coming in the update, you can also now select custom chat backgrounds for each of your contacts. As you can see in the image above, the option will be there in the contact menu.
How many of you are waiting for this big WhatsApp update?
Source: WPC