Is Copilot the best AI companion out there? Help us find out by answering a couple of quick questions!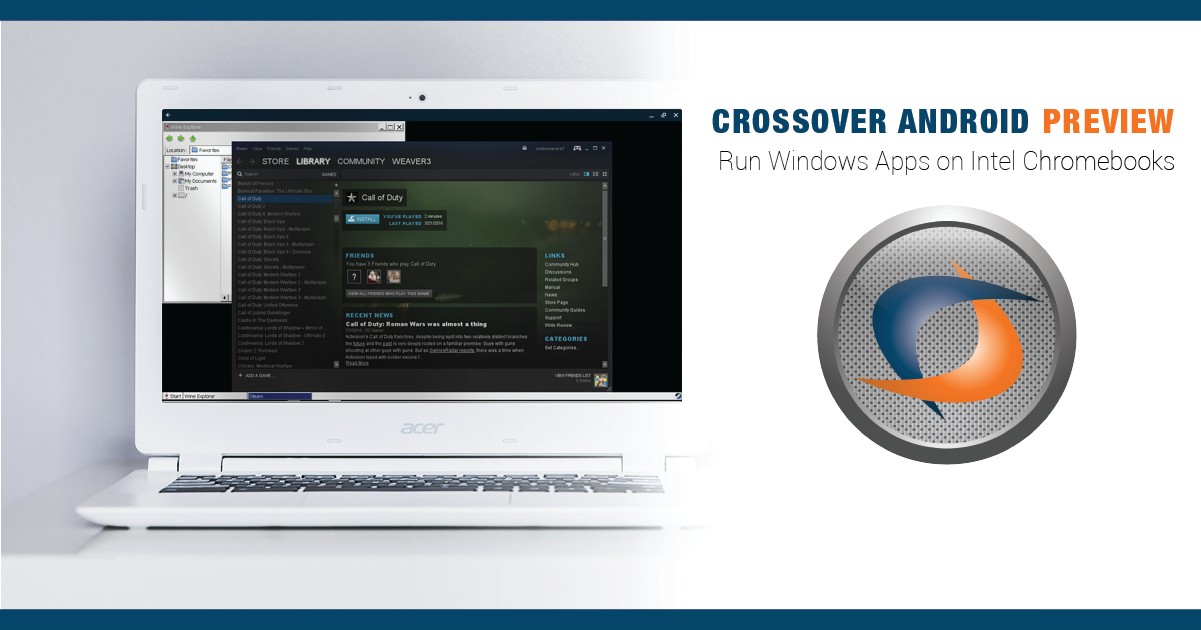 Codeweavers has announced that the Tech Preview of CrossOver for Android is now available, allowing ChromeOS users with Intel processors to run Windows applications on their laptops.
The app uses WINE API translation technology and supports apps as sophisticated as Office 2010, Quicken and DirectX9 and Steam, but does not support every Windows application.
Minimum specs are Android 5, the Google Play store on Chrome, an Intel, not ARM processor and 2 GB of RAM. The APK is being distributed via the Google Play Store where testers can sign up to be beta testers.
ChromeOS is a Google-created operating system popular in the US education environment, where much of the world is browser based, but virtually unknown elsewhere. Google has recently added support for Android apps on ChromeOS and brought the Google Play Store to a select number of ChromeOS laptops. This has brought millions of Android apps to the platform, but unfortunately most of these apps are designed for touch, and are not optimised for keyboard and mouse, unlike Windows Applications, making Crossover welcome news for dedicated ChromeOS fans.
See the technology in action in a video below:
Codeweaver also makes Crossover for the Mac and Linux with the same functionality, suggesting while this development is interesting it is unlikely to have a significant impact on the Windows market.
Sign up for the beta here.