The talk of the town in the green console's community has been one thing and one thing only: the new all-digital Xbox Series X refresh is hitting the market in October 2024, according to the recent, biggest leak in Xbox's history.
The question is, how stark is the comparison between the already-available Xbox Series X and this upcoming console? The leaked document shows that there will be a "refresh" version of Xbox Series S (codenamed Ellewood) and Xbox Series X (codenamed Brooklin).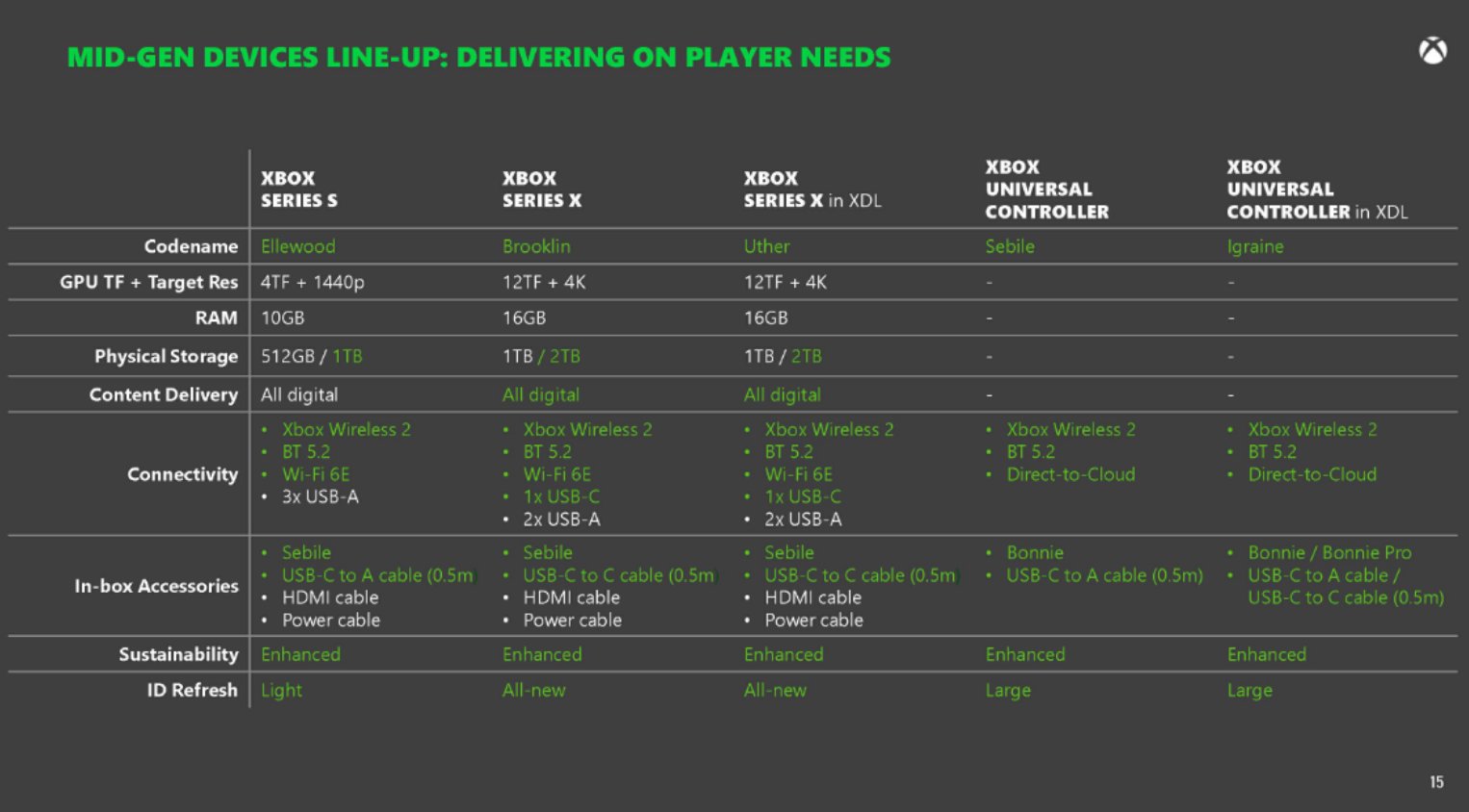 The Xbox Series X Brooklin is a more significant refresh of the current Xbox Series X, with the same GPU and and CPU, but it will be build with a smaller tech and supporting an "all-digital experience."
The body doesn't look like the Xbox Series X, but if you look closely, the specs difference is quite stark. Brooklin supports WiFi 6E and Bluetooth 5.2, and it also has an option with 2TB physical storage in 2025.
The two mid-generation consoles will arrive in October 2024 for $499 and $699, respectively, and all of these consoles will ship alongside the brand-new "Sebile" controller.
Speaking of which, the new Xbox controller is rumored to have modular thumbstick for better customization and a more immersive experience for gamers.