Is Copilot the best AI companion out there? Help us find out by answering a couple of quick questions!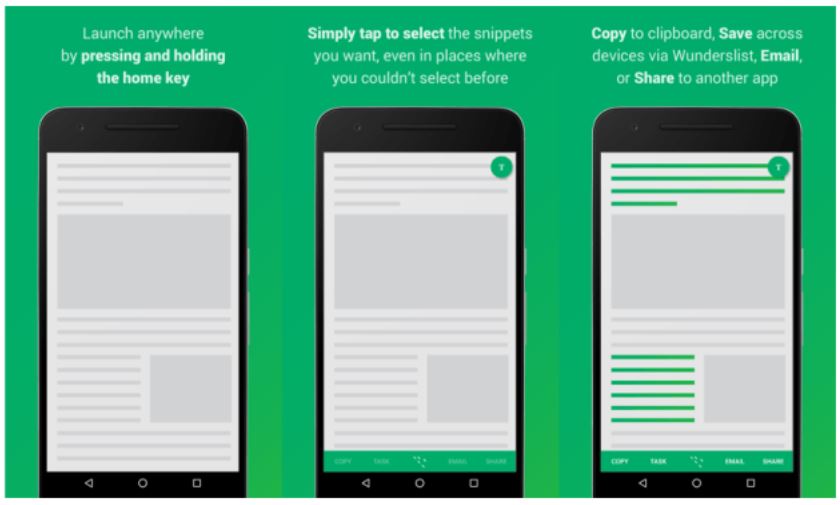 Across different apps, screens, and context on a smartphone, there are snippets of information that everyone of us wants to make use of. But you can't select or copy information from many apps as it's blocked by the app. With the new Microsoft Garage app called Clip Layer, you can easily snip and share almost anything that appears on an Android screen. "Clip Layer" can be launched over any screen so you can select, copy, and act on snippets you care about in simple series of taps. Once the snippet it selected, copy it to clipboard, add it to Wunderlist to have it accessible across different devices, email it, or share it to any other app installed on your phone.
"Like a lot of people, my phone is the center of my life," says Steve Won, a senior designer with Microsoft's Office team and creator of Clip Layer. "I like to share what I've seen and I noticed a couple of problems unique to consuming on a smartphone."

For instance, he found it hard on some apps to select anything, and even if there was a way to do that, it was oftentimes cumbersome to press and hold on content and then to drag two grabbers, which was required in order to select. He noticed it was a common problem across apps, and it became the starting point for this project.
Download it here from Play Store. Read more about this project here.