Google is working on an extensive Chrome OS redesign as it prepares to launch Android Oreo this year.
Now, screenshots of a new action centre style for the OS have leaked, and it looks quite familiar.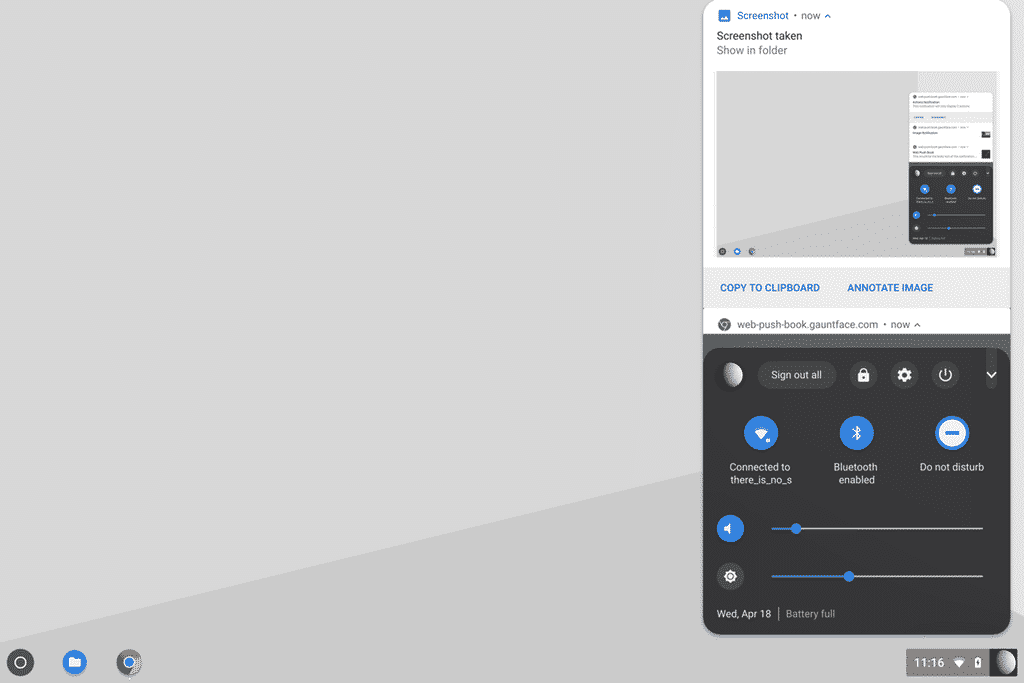 As you can see from the screenshot above,  Google is now merging the system tray and notification centre, leading it to appear much like the Windows 10 Action Centre, which has always had its control centre and notification pane merged.
That's not the only thing Google might be aping from Microsoft, Google might be adding support for Windows itself into Chrome OS, essentially doing the reverse of the Windows on Linux program.
Isn't tech great?
Via Chrome Story.