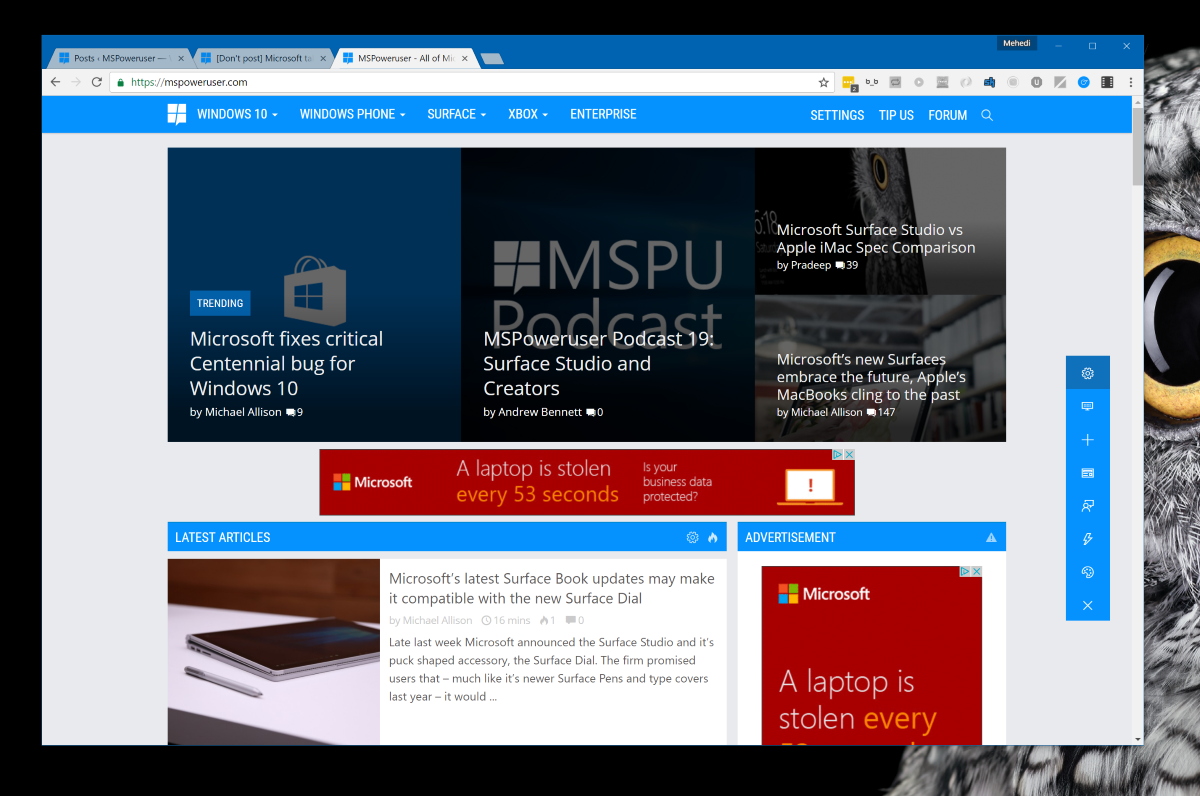 Google Chrome is known for its power-hungry nature. Recently, Microsoft has even started notifying users to start using Microsoft Edge web browser for better battery life on their Windows 10 devices. Google Chrome team has finally decided to do something about this issue. Yesterday, they announced that they are making changes in Chrome to prolong battery life. Background tabs consume a third of Chrome's power usage on desktop. With Chrome 57, they will throttle individual background tabs by limiting the timer fire rate for background tabs using excessive power.
Via the new throttling policy, Chrome 57 will delay timers to limit average CPU load to 1% of a core if an application uses too much CPU in background. Tabs playing audio or maintaining real-time connections like WebSockets or WebRTC won't be affected.
Chrome team found that this throttling mechanism leads to 25% fewer busy background tabs which will again lead to better battery life. Chrome team also mentioned that they will continue to take steps in this direction to prolong users' battery life, while still enabling all the same experiences developers can build today.