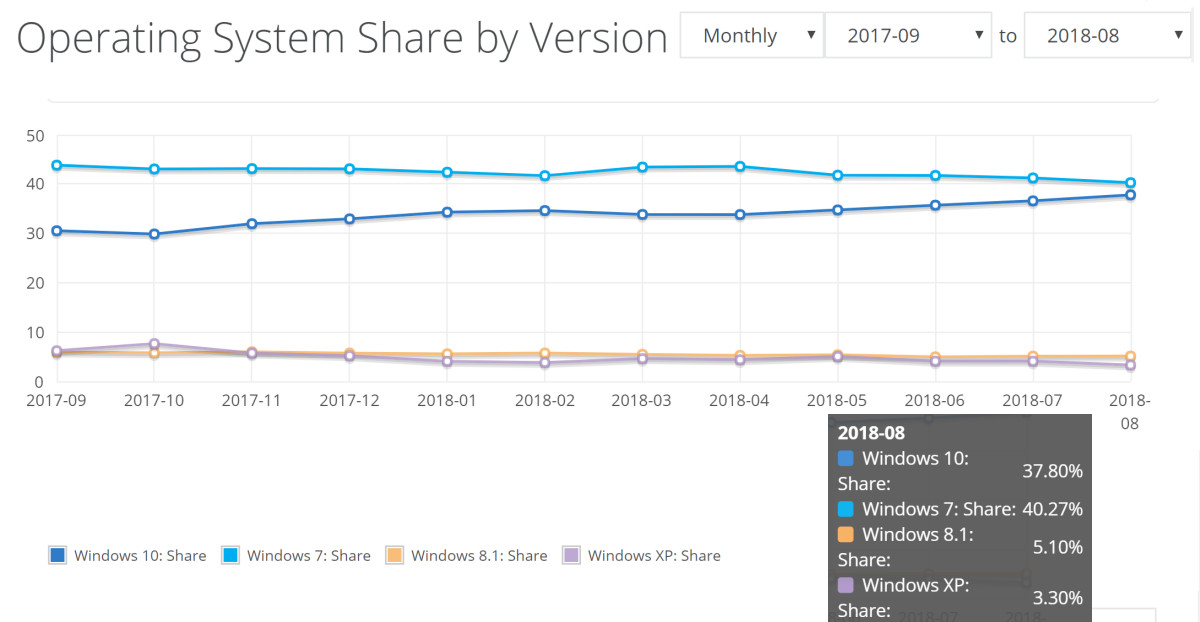 This month's Netmarketshare numbers for August 2018 are out and they contain a mix of good and bad news for Microsoft.
On the pleasant side, in August Windows 10 showed strong growth, growing from 36.58% to 37.8% of the desktop OS share.  It is notable however that the summer holiday months always tend to be periods of market share gain for Windows 10, as presumably corporate usage decreases. It seems clear however that Windows 10 will overtake Windows 7 before the end of the year as companies finally start heeding the looming end of support deadline for Windows 7.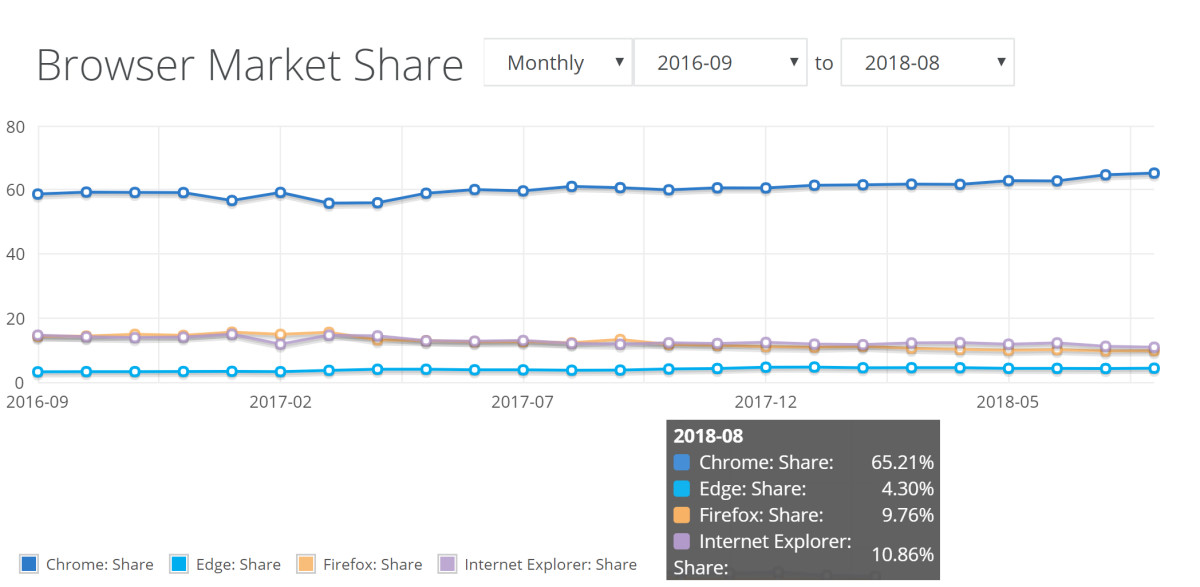 On the browser end, things are not looking as rosy. Chrome has continued to make strong gains, seemingly breaking out of being range bound at around 60%, and now heading for the 2/3 browser market share mark, currently with a 65.21% share, growing 0.54%. The growth appears to be largely at the expense of Internet Explorer, and this may once again reflect a summer seasonal pattern, with a somewhat similar pattern last year in the summer also. The effect was, however, less pronounced then.
It is however clear that despite Microsoft's efforts Edge is not catching on, being used by less than half the number of users that the ancient Internet Explorer browser. Hopefully, the Edge team will not face the same fate as Microsoft's other failed projects with similar below 5% market share performance.
Netmarketshare's full OS and Browser numbers can be seen at the links provided.