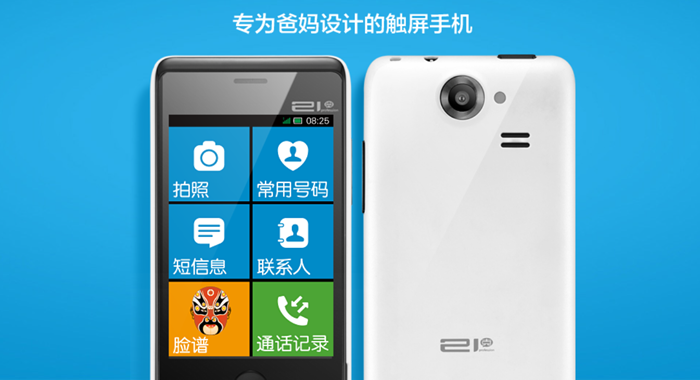 We recently posted about a blogger calling a Windows Phone for the elderly a Christmas disaster.
It seems not everyone agrees (in fact from the post very few do), to the degree that a Chinese company has even cloned the iconic Windows Phone UI for their phone designed specifically for the elderly.
Chinese OEM 21ke has apparently sold hundreds of thousands of their handsets to the elderly.  The handset is equipped with their CareOS, which features simplified functions, extra loud speakers and 1 month standby time.
See a short video showing off the handset for the Spanish market.
Is Windows Phone missing a marketing trick here? Let us know below.
Thanks Bruce for the tip.