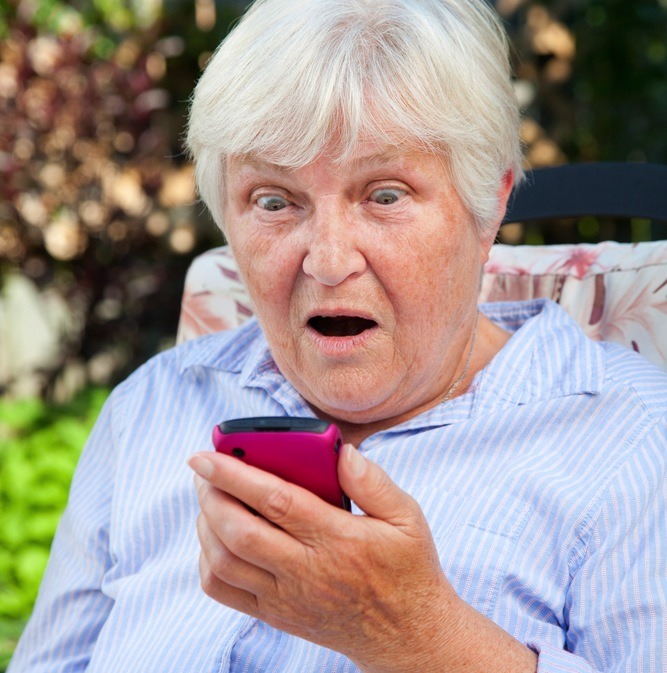 An interesting article on a personal blog caught my attention today.  In it the author suggests the Nokia Lumia 530 was a "disastrous Christmas present" for his 75 year old elderly mother, who was used to a 10 year old feature phone.
He notes:
My mum, although intelligent and educated and comfortable using word on a laptop and webmail in a browser (on a public library computer) could not grasp the graphical paradigm of windows tiles.  She wants, expects, and needs hard keys for on/off, home, etc.  Even after reading the limited instructions and getting advice from my sister and two nieces, she just could not grasp the tile and sliding concepts.  The harder she tried the more confused she became, the more frustrated she was, and ultimately rejected the whole thing.
Touch screens require fine motor control. This may be adjustable in the windows UI, but she struggled with touching accurately and quickly enough (but not too long).  She did not seem to have the same issue with an iPad – but even that UI was confusing and strange to her.  She likes hierarchical menus and the graphical stuff is way too busy and odd.  If you look at the image of the Nokia above – the ONLY tile she wants or needs is the phone.  The rest is distracting garbage to her.  My niece couldn't conceive that she wouldn't want Facebook and twitter on the home screen, because those are like oxygen to her.  To my mum, they are nothing of interest.
My mother's eyesight is good, but the icons and colour palettes were strange and confusing to her.  She still is annoyed that a magnifying glass "means" search. To her it means "zoom in" or "make larger".  I suspect you may be able to customize icons and colour palettes, but that would require a lot more time and effort on my part – for a phone that gets used for 10-15 minutes a month.
Many people of her generation (especially in the UK) have  great fear of breaking or damaging a compeer by "doing the wrong thing". I'm not sure if this is due to scare stories in the news or just received wisdom, but I have seen this a lot. Devices don't come with manuals any more – you are just expected to click around and work it out.  But if you think that there's a "wrong" thing you can do that will destroy the item, you will never explore and discover.  At the other extreme is the young kid who will click on everything and work it out for themselves in minutes – with no fear (or concerns) at all.
I suspect however a large part of the issue was poor configuration by his Nokia Lumia 520-using niece, as he himself alluded to when saying:
My niece couldn't conceive that she wouldn't want Facebook and twitter on the home screen, because those are like oxygen to her.  To my mum, they are nothing of interest.
He holds up the Doro Android smartphone, designed for the elderly, as likely more suitable.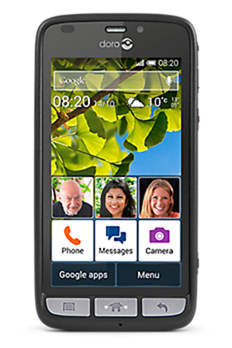 I think it would not be too difficult to set up the Nokia Lumia 530 very similarly, by setting the on screen navigation buttons to never hide, clearing the start screen of all apps and pinning the phone app and a few contacts to the screen.
Ultimately the author's solution was to return the 530 and buy another feature phone.  With smartphones however outselling feature phones already and the selection of feature phones dwindling, this will soon no longer be an option, and it would behove those giving a smartphone to an elderly person to set it up such that they can use it.
How to set up your Windows Phone for elderly relatives
1) Start with a large-screened device like a Nokia Lumia 625.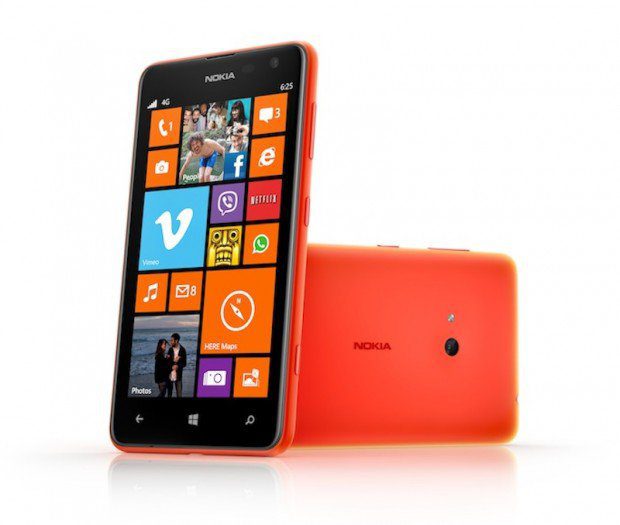 2) Go to Settings> Ease of Access and Increase Text Size, activate High Contrast Mode and activate Allow Zoom on All Web  Content.
3) Activate Find my Phone under Settings> Find My Phone. Not only will it let you find a lost phone, but may help you locate a wandering elderly person.
4) Depending how capable your elderly relative is, unpin most apps except the dailer, internet explorer and pin selected relatives (with pictures). If you are more adventurous you can add the camera, photos and facebook.
5) If your relative is still confused its time to bring out the big guns and employ App Corner under Settings>App Corner.
Using this you can basically lock your relative out of their phone and keep the administrator password.  They will be limited to just the start screen and the select apps you have pinned on it. 
The process even disables the lock screen and app list, meaning the power button takes you directly to your start screen.
6) It is of course important to change settings to increase battery life.  I suggest activating battery saver under Settings>Battery Saver by default which will limit background app activity, letting your smartphone lasts a few days rather than one.
There is of course much more that can be done, but I think Windows Phone, with its large live tiles and large fonts, and the accessibility, security and battery life tools included, is very well suited for the use by elderly users, but like anything to do with elderly relatives, in the end the most important thing is to give them your time, in this particular case to set up the phone well.
Do our readers have any tips to add?