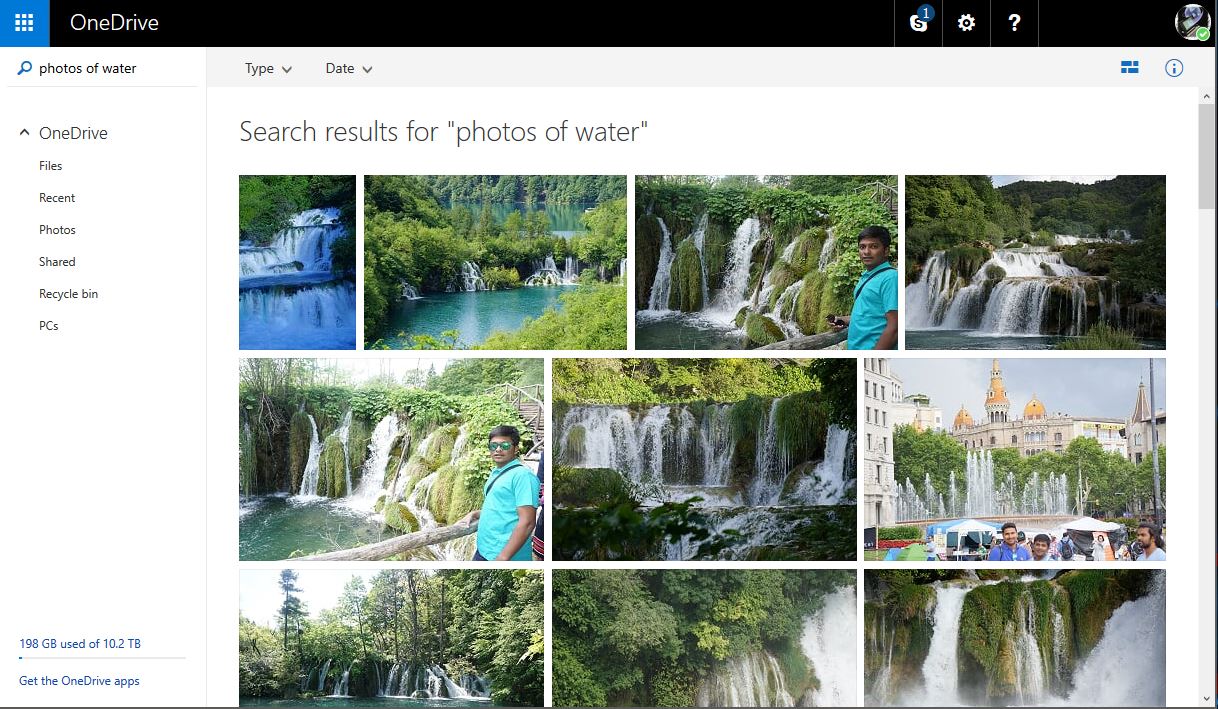 Google today announced that they are now using Natural Language Processing (NLP) for Google Drive search on web to find files easier and faster. With this feature, users can type things like "find my budget spreadsheet from last December" or "show me presentations from Anissa." Drive will understand what you mean and give you the option to click for those specific search results. Many OneDrive users would love to have this feature too. The good news is that Microsoft added similar search feature in OneDrive back in January 2015. Try similar queries on your OneDrive, you will get the search results you expect.
Apart from these type of queries, OneDrive also allows you to search for Office documents and PDFs by text inside of them and photos based on time, location, or text that is extracted from images themselves. You can also search for photos based on tags – both ones you manually created and ones that we've automatically identified. OneDrive can now automatically recognize content in your photos based purely on the visuals.
OneDrive users will have access to automatically grouped collections of photos and they can easily search for specific ones. You'll be able to quickly find things such as "people," "dogs," "whiteboard," "beach," "sunsets," and dozens of other terms. From the new Tags view, you'll be able to see your top tags – including both manually and automatically-generated ones. And what shows up today is really just the start.
I would like to see Microsoft add search suggestions and spell correction in OneDrive. For example, if I search for "Buget document" instead of document's actual name "Budget document", OneDrive should ask me whether I meant "Budget Document".

Do you use the search feature on OneDrive? Are you happy with the current search features on OneDrive? Let us know your thoughts in the comments section below.