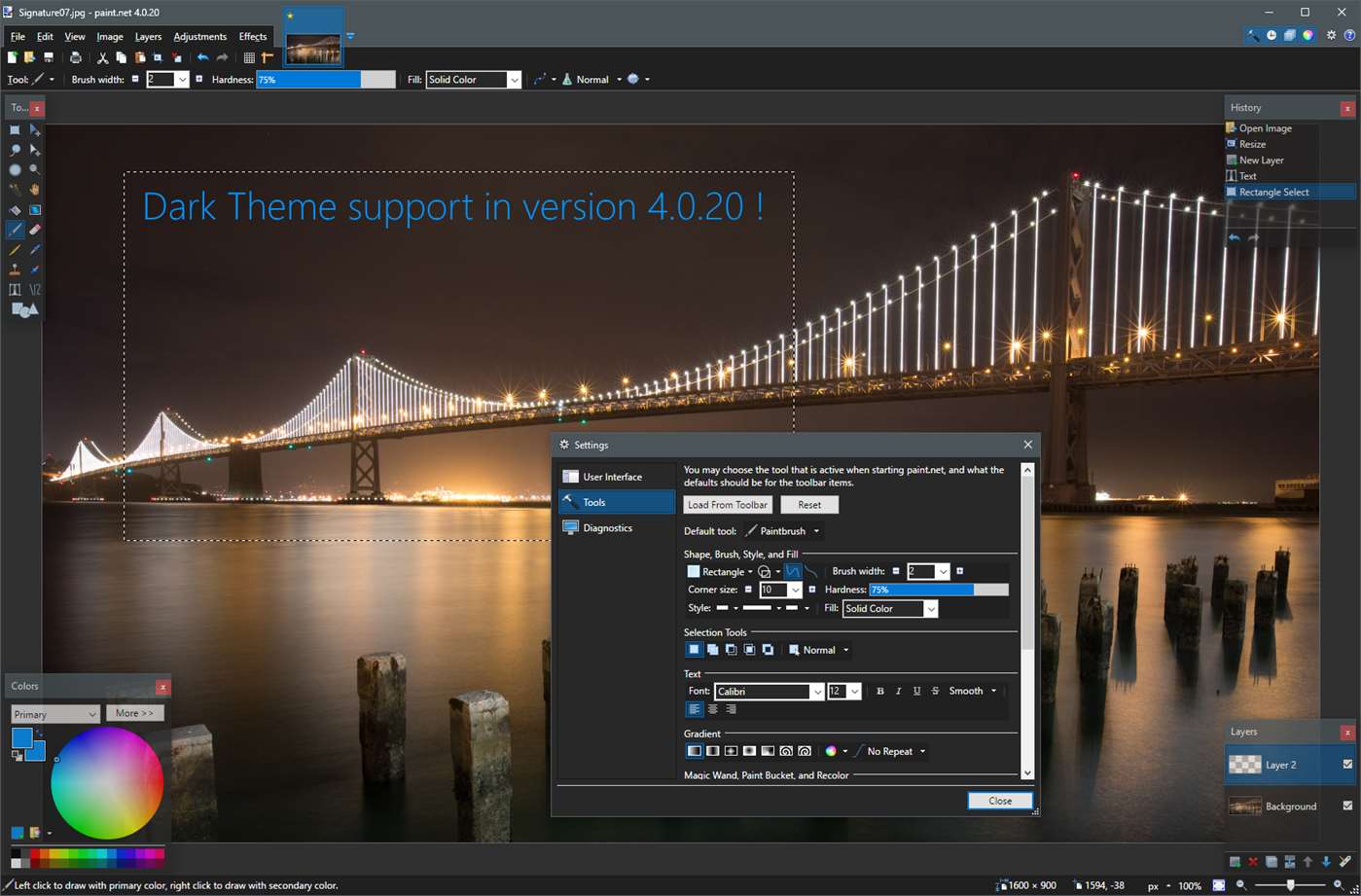 The version of Paint.NET available in the Microsoft Store is currently on sale at more than 50% off the usual $6.99 price.
The app is almost exactly like the classic Win32 version of the app, meaning that all the features you can get on the classic version of the app are available from the Microsoft Store version. The app also supports all the third-party plugins.
The Store version costs $6.99 while the free versions ask for donations, with the store version delivering seamless updates and the knowledge that you are supporting a good cause.
If you want to support the developer, but also find $6.99 somewhat steep, you can now find the app in the store at present for only $2.99.
The app features:
Simple, intuitive user interface
Rich and powerful set of built-in tools and effects
Layers
Unlimited undo history
Support for many standard image types (PDN, PNG, JPEG, BMP, GIF, DDS, TGA, TIFF)
Plugin support for adding new effects, shapes, and file types
You can get the app below.