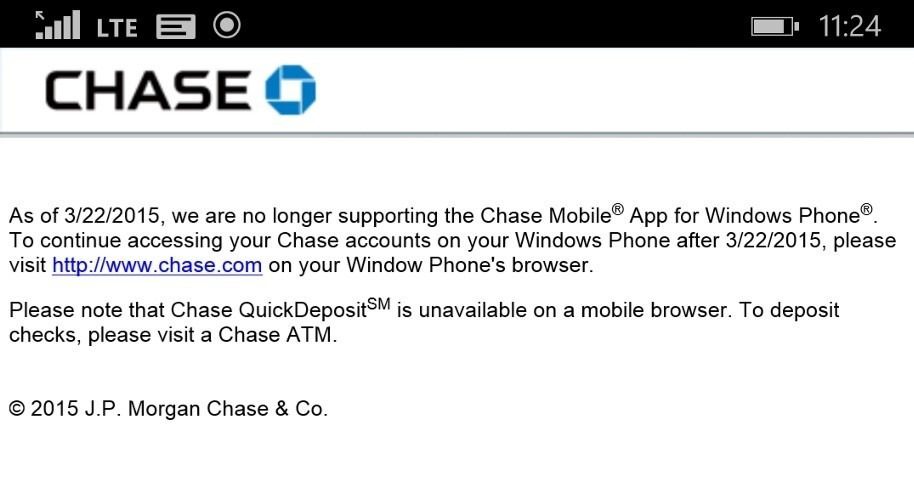 A week or so ago we were still hoping that, unlike Bank of America, Chase bank would keep their (unpublished) app working for existing users, but it seems that was not to be.
WindowsCentral reports that users who try and log onto their account using the app are now met with the above message, telling them:
"As of 3/22/105, we are no longer supporting the Chase Mobile App for Windows Phone. To continue accessing your Chase accounts on your Windows Phone after 3/22/2015, please visit http://chase.com on your Windows Phone's browser.

Please note that Chase QuickDeposit is unavailable on a mobile browser. To deposit checks, please visit a Chase ATM."
Unfortunately users report that even when using the mobile browser they have difficulty logging in.
We do not know the full story regarding the reasons why the Chase and BoA apps have been removed, though low usage has been cited, but I suspect a common cause, likely related to who funded development of the apps.
At present Wells Fargo has continued to express support for their Windows Phone customers, and given the climate in USA this may be the best port of call for Windows Phone users who prefer doing their banking from their phone.